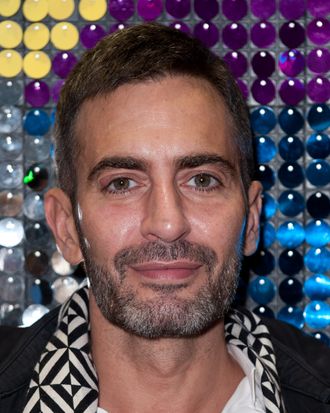 Marc Jacobs.
Photo: D Dipasupil/Getty Images
Coming, well, sometime to a Sephora near you: Marc Jacobs's debut cosmetics collection, to be created with the beauty chain. The designer had his first sitdown for the project last week, saying:
I see makeup, fragrance — everything, really — as an opportunity. The idea of choosing a color for your lip, or an eyeliner — it's just such a delight. The ritual of waking up and making those choices is something people really enjoy. We currently are working on defining what Marc Jacobs cosmetics will be, what they'll say, what makes them distinctive. I think that will take some time, but the first meeting was good.
Jacobs already takes his end-of-show bows in skirts … why not smack on a little MJ lipstick for good luck? It would be such a delight.