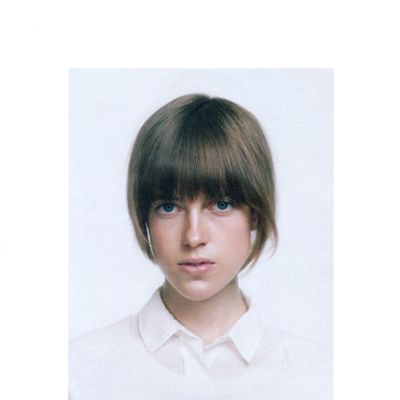 Photo: Courtesy of Max von Gumpenberg and Patrick Bienert/German Vogue
Nine months is all Sojourner Morrell needed to make a dent in the industry. The New Jersey native kick-started her career after landing a spot in Prada's 2012 resort presentation, followed by a solo spread in British Vogue's August 2011 issue, which then resulted in spring 2012 runway slots at Louis Vuitton, Marc Jacobs, and even Tom Ford. Now in her sophomore season, the established equestrian (she was the first woman accepted to the Spanish Riding School in Vienna, mind you) walked the couture runway for Chanel, nabbed Jil Sander Navy's spring campaign, and appeared in editorials for Interview, Dazed & Confused, i-D magazine — and is currently on the cover of Italian Vogue. The laid-back Morrell stopped by our offices last week to talk politics, prom, and which fashion show has the best backstage food.
Tell me a bit about your childhood.
I was born in Trenton, New Jersey, but was raised partially in Princeton and later, Saratoga Springs — but then, I traveled a lot. I have an older brother in Vermont, and my mother used to work for Chase Bank, but she's now a French teacher. She was my teacher, actually. I was very committed, hardworking [as a child] with good grades in school. When I was 14, I moved to Germany to work on a horse farm for the summer, and then went back the following year as an exchange student with the school. And then, instead of my senior year, I moved to Austria to attend the Spanish Riding School in Vienna.
Where you were the first woman to be accepted to the school. Represent! What do you remember about that time in your life?
It was very tough and intense being the only girl; they didn't exactly want me there. I [woke up] at four in the morning and was down feeding the horses by 6 a.m. If you were five minutes late, they'd be like, "Where were you?!" We would work all day until 3 p.m. — and we did this six to seven days a week. I was the only foreigner, too, [as] they all came from Vienna; so here came some American girl with some liberal education, and they're like, "What are you doing [here]?" Overall, it was a good experience.
Now that you're modeling full-time, where do you stand with your career as an equestrian?
I mean, I could ride before I could walk. I rode donkeys, goats, everything, because we lived on a farm in New Jersey for a few years. Goats are not very easy to ride, I have to say. [But], it's hard now because where I was riding in upstate New York is like, three hours north of here. So I'm looking to find somewhere closer, maybe Westchester to ride. It's really difficult to be a professional, to make money doing the kind of riding I was doing. You need to be really committed; you can't just be like, Oh, today I won't go.
So then how did you transition from a riding school in Vienna to shooting with Dan Jackson for British Vogue?
Well, after I left the Riders Club in Vienna, I moved to Switzerland for a while, just to be there working and prepping my French. And then I came back and was studying liberal studies at NYU for a year. I knew an agent through a friend of a friend, and she put me in touch with Wilhelmina, so I just signed up without any idea [of] what it really involved. Turns out you have to have a lot free time [because] you kind of have to always be available. It was hard to do it with school, so I took a year leave of absence. But I don't see myself going back to NYU necessarily.
What were your initial thoughts on modeling?
I knew nothing about it. I never opened Vogue until I was in it. I was like, Maybe I should look at this? I was never into fashion in that sense, which is good because I've never seen America's Next Top Model. I've never seen these horrible shows. I was open to it being whatever it was.
Okay, so you did quite well on the catwalks during your sophomore season. Pick a moment that was memorable for you.
I really love doing Chanel, I would say. It's so organized; there's never any stress, ever. People are all working together and [everyone] seems to enjoy being there. It makes everybody else enjoy being there, too, because no one likes fashion drama.
True. I hear they have the best food backstage, too.
[Laughs.] This also helps.
When you're on the catwalk, do you ever catch glimpses of the people you're walking by?
No. If you'd do that, you'd freak yourself out. You can't.
You're on the current cover of Italian Vogue, which referenced "prom night" in its images. Did you go to your prom? What was the environment like on set?
I did not. My school, being Waldorf, doesn't have prom. [Laughs.] I remember being surprised how quickly Steven Meisel shoots. Again, it's organized, and he knows what he wants. So, it's just kind of like, you come, and he took like a couple minutes, and he's like, "Okay, I have it."
Let's move away from fashion. What scares you?
Middle America, a bit. In TV and media, just the politics that come out of Middle America … the Sarah Palins, the Mitt Romneys. Mitt Romney is okay, but still. Newt Gingrich — what? Really? These people have real power. It's scary.
You might be the first model who's ever said anything remotely political during these interviews. So, you're about to be stranded on an island forever and you can only bring one person and one thing. Who and what would you bring?
Really? … I have to be careful with this one! I would bring my mother and maybe a very cold bottle of champagne.
Cheers to that. It seems like you've traveled a lot.  Is there a place you'd like to travel to that you haven't been?
I would like to go to South America. There's so many different cultures down there to visit. It seems genuinely different. And also, this is a generalization, but [they have a] lively culture with very energetic people. Unlike Europeans who are a little more reserved. [Also], South America might have some good dancing, good music.
Let's chat about music. What do you enjoy listening to?
I actually love classical music because I play the viola. So I'm always happy to hear [it] — well, not always. It depends. I don't like organ music. I can't [get into] it, but I try. I find opera a bit challenging as well. I love jazz. Band-wise, I like the Smiths, Bob Dylan, and Feist.
Do you consider yourself beautiful?
I mean, I don't think about it that much. But I guess, yeah. I'm not unhappy with my appearance. I'm not like, Oh, I can't look at myself!
What's the best advice you've received in modeling?
It sounds corny, but someone was like, "Have fun with it." I think that's important to remember. In the end, you have no control [over] what you do. It's not like you work really hard and you get far. There's some of that, but if you practice viola every day for four hours, you'll be a master musician and you'll be in a really good orchestra and you'll be successful. It's not always like that in modeling. You can try really hard and get nowhere.
Model Profile: Sojourner Morrell

Explore other rising stars (plus all the big names) in our extensive Model Manual, featuring runway pics, glamorous editorials, model bios, career timelines, and more.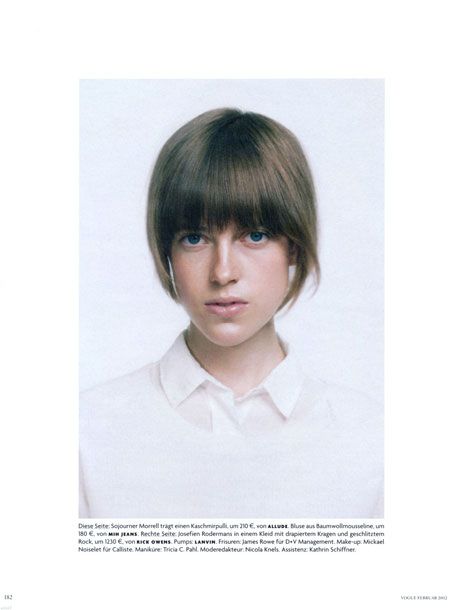 Beauty portrait for German Vogue, shot by Max von Gumpenberg and Patrick Bienert.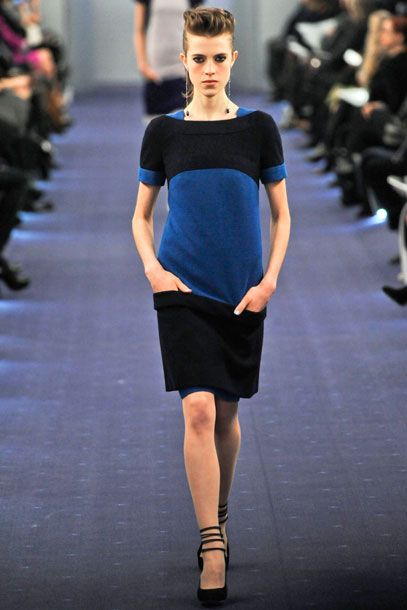 Walking the fall 2012 Chanel show in Paris.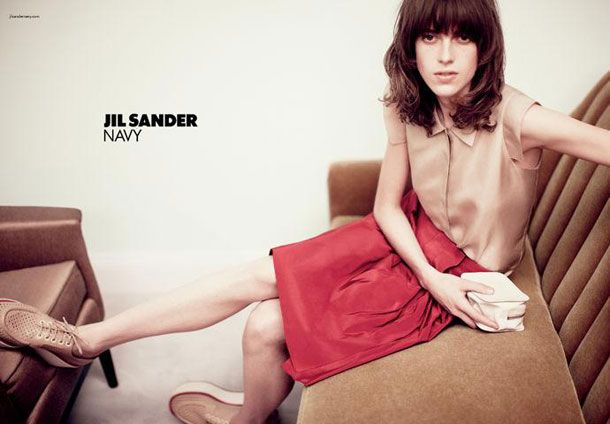 The face of Jil Sander Navy, spring 2012.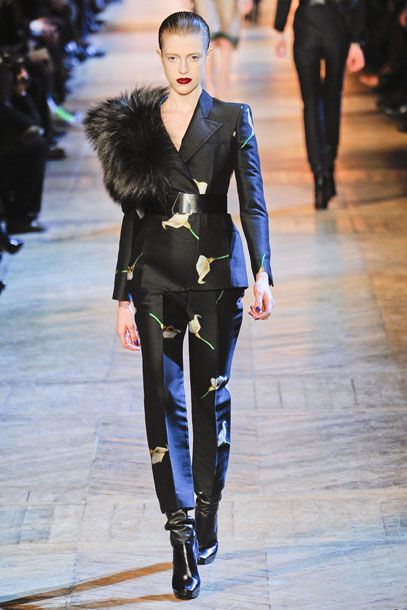 Walking the fall 2012 Yves Saint Laurent show in Paris.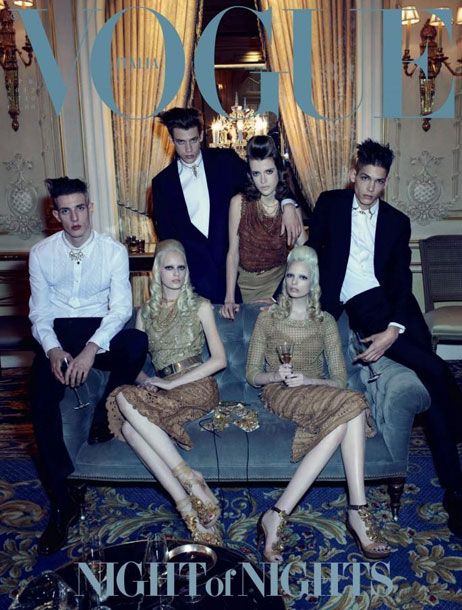 On the April 2012 cover of Italian Vogue.