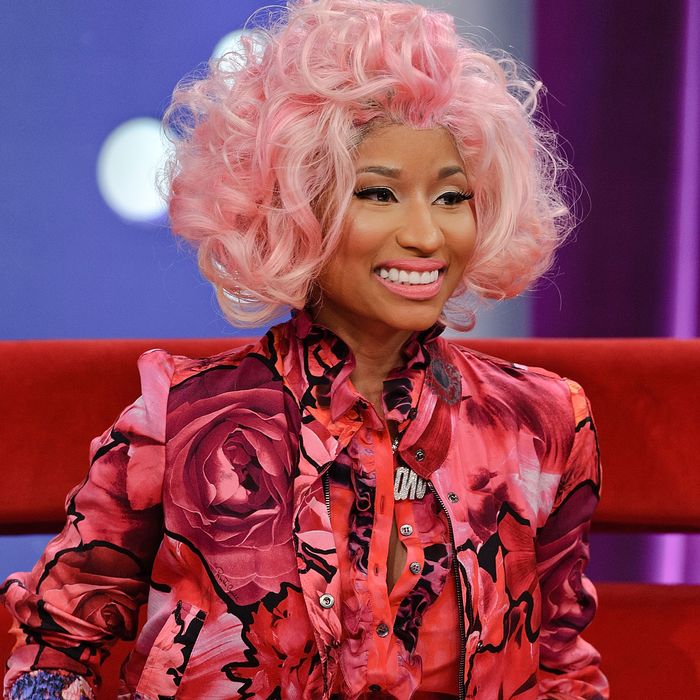 Nicki Minaj, surely smelling like something.
Photo: Matthew Eisman/FilmMagic
Nicki Minaj has partnered with Give Back Brands, the same licensing company behind Justin Bieber's record-breaking fragrance Someday, to debut her first scent at department stores this fall. According to a press release, Minaj is "involved" in the fragrance's smell (perhaps fruity, or vaguely floral?), packaging (surely hot pink, and maybe glittery?), and advertising (obviously), a lot of which has already been developed. Says Minaj, "I have always been a huge fan of great fragrances; this is yet another extension of my creative expression and I can't wait to share it with the world. I designed this scent and bottle with my Barbz in mind." Perhaps she'll make a triumphant Twitter comeback in time for its launch.