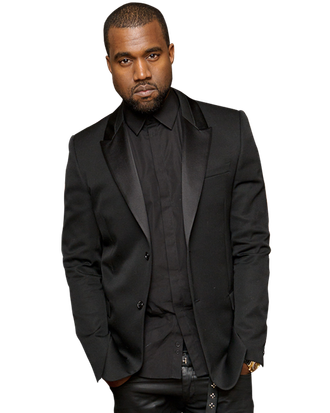 At last night's Chanel Artist Dinner, held at the Odeon in honor of the Tribeca Film Festival, Kanye West arrived with Kim Kardashian in tow. But for once, they both skipped the red carpet and tried to sneak in unnoticed (ha!). Of course, the photographers spotted them and stampeded over, begging them to pose. Neither obliged, but Kanye — who normally eschews interviews in favor of hugs — actually indulged our request for a Chanel rhyme! 
NYM: Can you do a rhyme about Chanel?
Kanye: Whoa … That was your rap, right there: "Whoa."
NYM: We'll add some Auto-Tune to it.
Kanye: [Laughs.] 
See a very pregnant Julia Restoin-Roitfeld, plus Heidi Mount, Alexa Chung, Lily Donaldson, and Karlie Kloss in our slideshow.