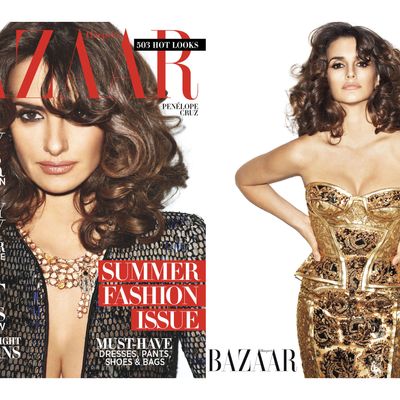 Penelope Cruz, shot by Terry Richardson.
Penélope Cruz covers the latest Harper's Bazaar (shot by Terry Richardson), and in the corresponding story, she forces food and soda upon her interviewer, Laura Brown.
"I think you want a Coke, right," she says, which means she wants a Coke. "And you definitely want more turkey baconnnn."
What a delightful change from reading about what celebrities consume during interviews — reading about what they convince writers to eat and drink instead! Meanwhile, Cruz confesses to a borderline obsession with Meryl Streep, which would hardly be noteworthy (because don't we all?) except for an interesting kissing compulsion: "Now I kiss her whenever I see her! She must think I'm crazy." Rest assured, Penélope, she does not.