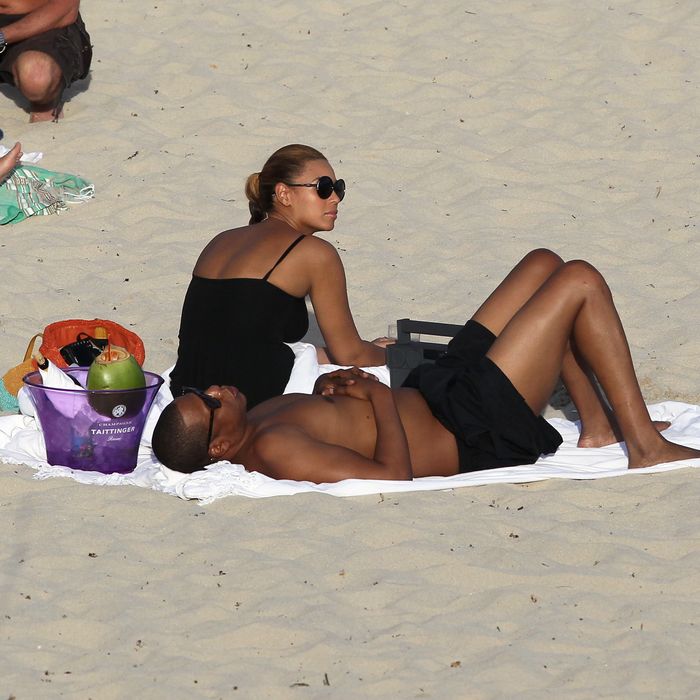 Bey and Jay, on the beach.
Photo: TRB/PAL/FameFlynet Pictures
Don't let all this serious fashion news distract you from Beyoncé and Jay-Z's vacation in St. Barts, which has been well-documented by paparazzi. Here's the couple in normal-looking swimsuits, lying on plain white beach towels, and enjoying a coconut beverage from a red plastic straw. Please note the absence of visible beach bling, cushy reclining chairs, and cabana boys fanning them with palm fronds; in fact, they're not even by themselves! (Some other folks are camped on their towels just a few feet away, as if they're all just normal people on a normal beach where there's no privacy and it's acceptable to accidentally kick sand onto one's neighbors and disrupt their naps.) At least they had the wherewithal to coordinate their swimwear.