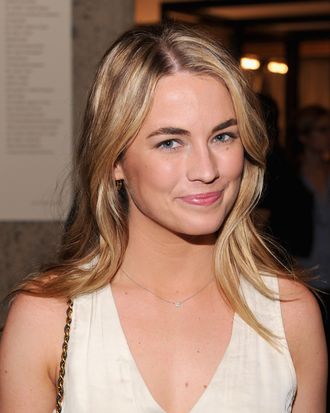 Amanda Hearst attends Whitney Biennial 2012 opening party at The Whitney Museum of American Art on February 28, 2012 in New York City.
Photo: Jamie McCarthy/Getty Images
"Whenever the subject of doing reality television comes up, I immediately disregard it, because most people don't come off well, and it's embarrassing," she said. So, to the Times' apparent bemusement, the Hearst heiress remains content working at her "tiny and cluttered work station far from any window views" as Marie Claire's associate market editor.