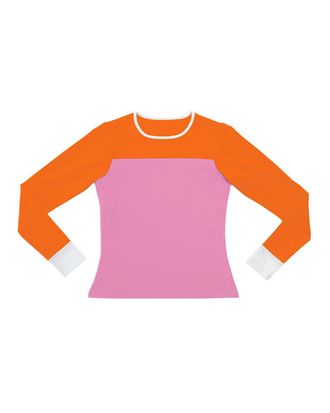 Photo: Courtesy of Parasol
There's a fairly good chance that you're nursing a sunburn at the moment. While slathering on the sunscreen and hiding under a hat are two ways to prevent sun damage, wearing protective clothes also helps. Parasol, the brainchild of lawyer Tiffany Moller and Town & Country creative director Alexandra Kotur, is a line of chic yet effective sun-protective clothing. And this bright, color block swim shirt is quick-drying and has an ultraviolet protection factor of 50, meaning only 2 percent of UV radiation penetrates the fabric. Throw it over a bikini as a cover up and even keep it on as an added layer in brisk early-season water.
Parasol Color Block Swim Shirt, $165 at Parasol.