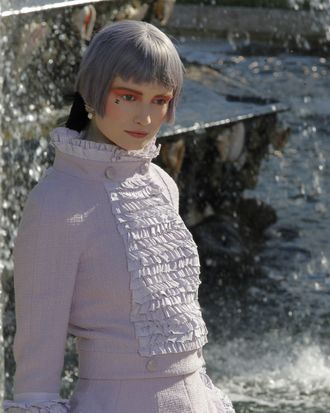 Photo: PIERRE VERDY/AFP/GettyImages
Sadly, the tiny velvet Chanel logos stuck to the models' faces at yesterday's cruise show will not be sold as part of the upcoming Collection Versailles de Chanel makeup line.* Which is really too bad — just think of all the placement opportunities! 
* Contrary to earlier reports that they'd be for sale.