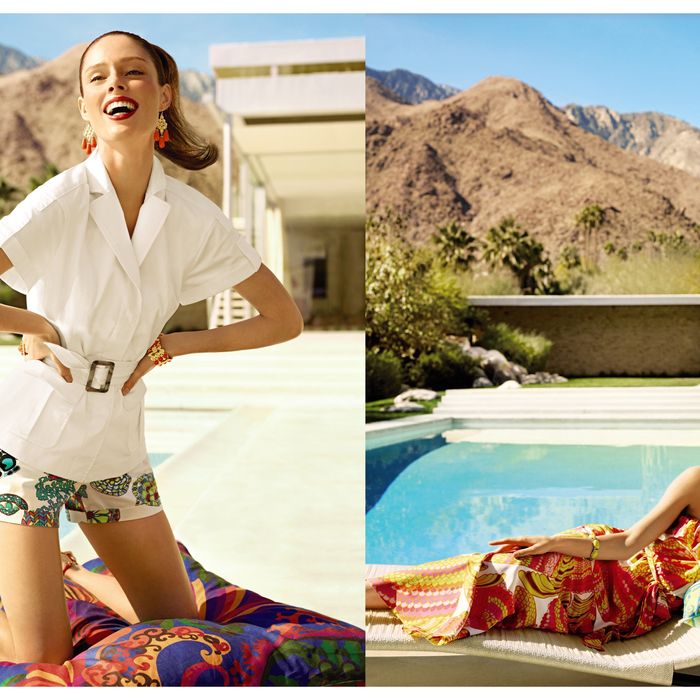 Coco Rocha for Banana Republic Trina Turk.
Photo: Courtesy of Banana Republic
Ads for Trina Turk's forthcoming collaborative line with Banana Republic are out, and here's an exclusive first look at two of the images, which show Coco Rocha lounging by a pool on a dusty mountaintop. The 60-piece collection includes lots of Turk's signature Moroccan-style prints, plus some dangly, colorful enamel jewelry (which probably isn't pool-friendly, but who cares). The line will hit stores in June.