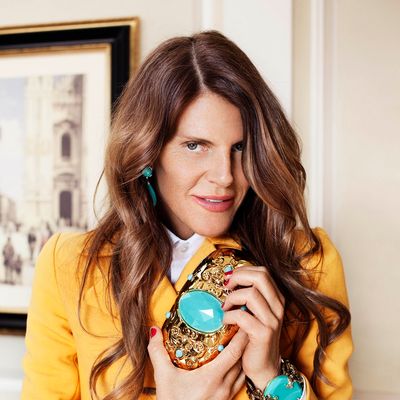 Photo: Magnus Magnusson/Courtesy of H&M
H&M has tapped Anna Dello Russo, the fashion director at large of Japanese Vogue (and, you know, blogger and beloved subject of street-style photographers everywhere) to be their latest collaborator. According to their press release, she's designed "an over-the-top accessories collection," including shoes, jewelry, bags, sunglasses, and a "trolley" — which publicists have confirmed is a travel suitcase, not some sort of train car (sadly). The pieces are mostly gold, shiny, and studded with turquoise and other sparkly gemstones, not unlike her blog's layout. 
This is far from Anna's first experience with retail: She "edited" a collection for Macy's INC label last summer and has her own fragrance (which comes in a shoe-shaped golden bottle). On the flip side, this is H&M's first time collaborating with a fashion editor. Of her choice to do accessories, Anna explains, "As a stylist I know accessorization is essential: it is the personal touch to any outfit. With these pieces everybody can have fun, turning an ordinary day into a fantastic fashion day." (What, no mention of a fashion shower?) The line will hit stores worldwide on October 4, giving Anna all of fashion month to fanny about for the cameras in her wares. You can see a preview of her designs in our slideshow, and get a tour of her Milan apartment in this video.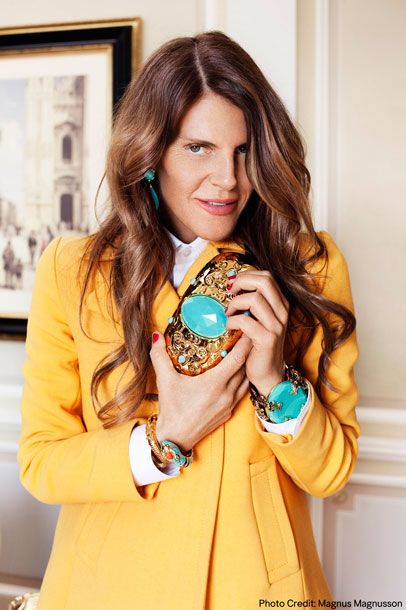 Anna Dello Russo with a purse, bracelets, and earrings from her new line.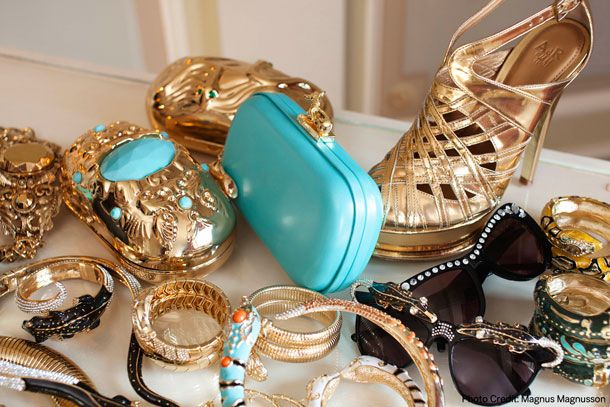 Pieces from the Anna Dello Russo for H&M line.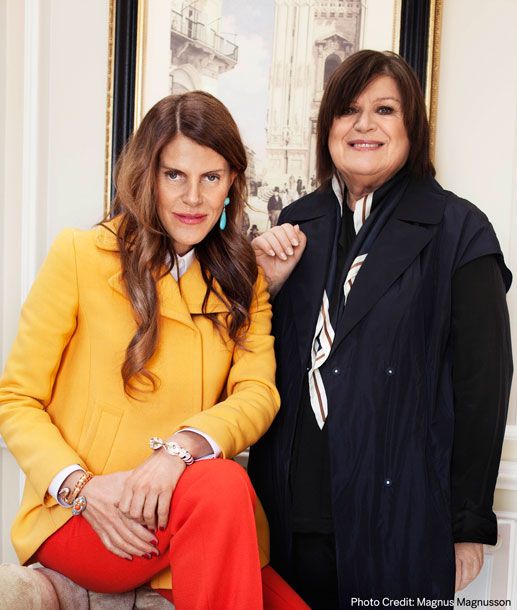 Anna Dello Russo with Margareta van den Bosch, creative adviser at H&M.