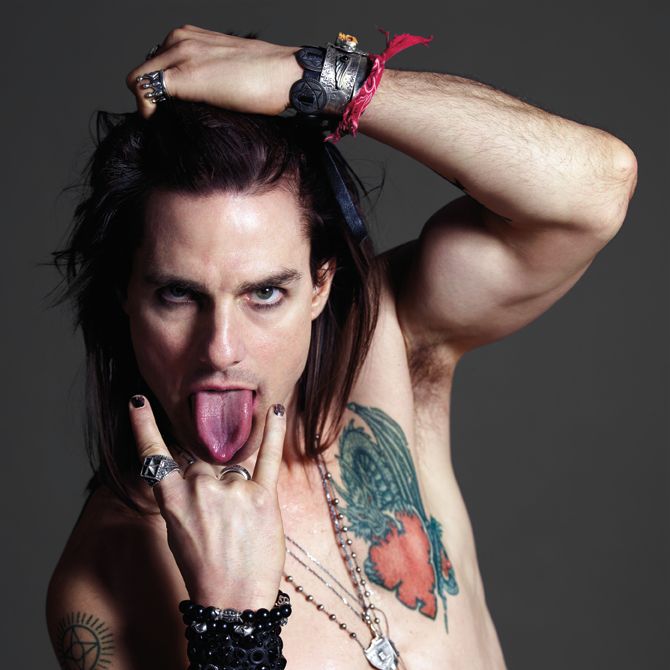 W magazine's June cover stars Tom Cruise as his Rock of Ages character, Stacee Jaxx, complete with protruding abs, black nail polish, and a bulging heart tattoo on his left pectoral. Sadly, though, Cruise's co-star, a baboon named Hey Man, wasn't in the spread. Cruise tells W:
I was thinking about the character, and I said, 'You know what? I need a monkey.' Adam [Shankman, the director] said, 'What the f— are you talking about?' And I said, 'I'm serious — I need a monkey' [laughs]. When Stacee's not onstage, he's kind of sad. And I thought, This guy has to have a monkey that's his best friend. Adam found this baboon. He sent me the baboon's audition tape, and I said, 'The baboon's name has to be Hey Man' [laughs]. Stacee Jaxx doesn't work without Hey Man.
Hey Man's absence notwithstanding, check out the editorial, shot by Mario Sorrenti, in our slideshow.