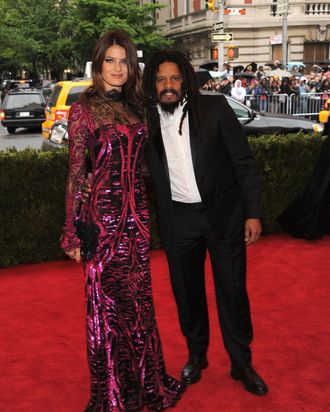 They'll get together in Ethiopia and feel all right.
Photo: Larry Busacca/Getty Images
The Brazilian model apparently told Veja magazine that she plans to marry Marley, son of the late Bob. The couple hasn't settled on a date, but they did pick a venue: Ethiopia, where the Rastafarian movement began. Fontana said, "Rohan told me we have to return to the roots so the marriage will last forever." Another pickup from the Veja article has Fontana's mother, Maribel, saying, "I think everything is happening too fast, but everything has a different rhythm with Isabeli." She and Marley have been together since last October, and this will be 28-year-old Isabeli's third marriage and 39-year-old Marley's second or third — it's unclear if he ever married Lauryn Hill, the mother of five of his children.