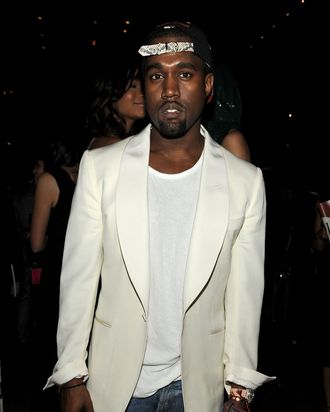 Kanye West attends a supper following the 2011 CFDA Fashion Awards at Alice Tully Hall, Lincoln Center on June 6, 2011 in New York City.
Photo: Larry Busacca/Getty Images
In a Twitter rant on Saturday, Yeezy articulated some menswear trends he's not a fan of. Among them: "hoodies with sport coats," "khaki trench coats with jeans and off brand work out sneakers," "khaki cargo shorts," "big ass striped scarves," and "long ass sideburns with the line up RnB beard." Kanye signed off with the hashtag "#I'm on my snob" — self-awareness is key when becoming a critic.