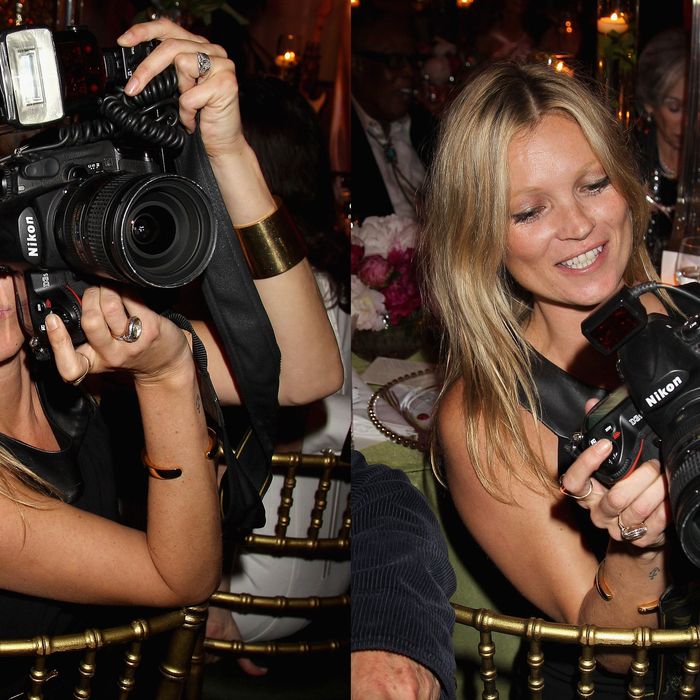 Photo: Chris Jackson/Getty Images for Marie Curie Cancer Care
Kate Moss waltzed into last night's Marie Curie Cancer Care fund-raiser in London draped over the shoulder of her husband of almost a year, Jamie Hince, and proceeded to amuse herself with various antics in between bouts of extreme boredom. First she stole photographer David Bailey's very large camera so that she could take some photos herself. Then she clambered onto the stage to auction off a portrait of Rod Stewart by Rolling Stones guitarist Ronnie Wood.* Luckily, she made sure cameras were trained on her at all times, so all her escapades were captured on film; click through for a comprehensive timeline of her evening.
* Indeed, this was a portrait of Rod by Ronnie, not a portrait of Ronnie himself.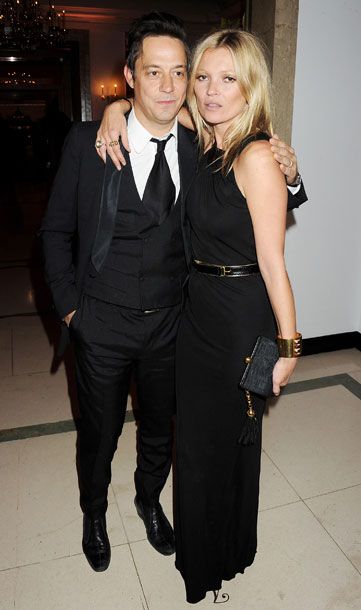 "Jamie, you're getting in my camera space. I know you want everyone to see your wedding band, but please take your hand off my shoulder — you're ruining my silhouette."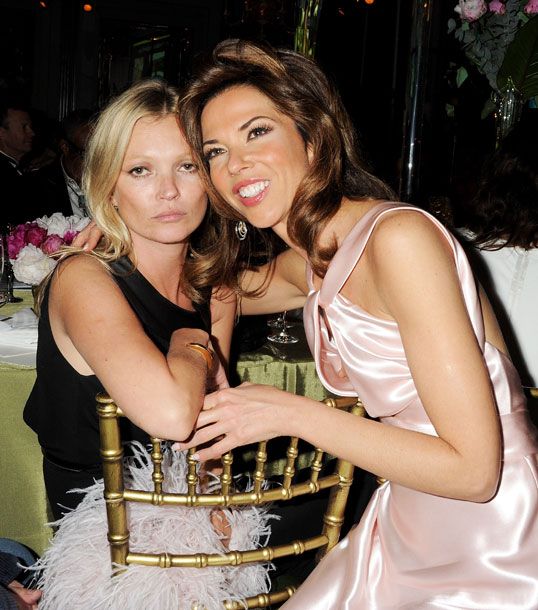 "Gawd, who is this Heather Kerzner chick. I can see right down her dress — eek, look away, look away. But I wonder if she has any cigarettes stashed away somewhere."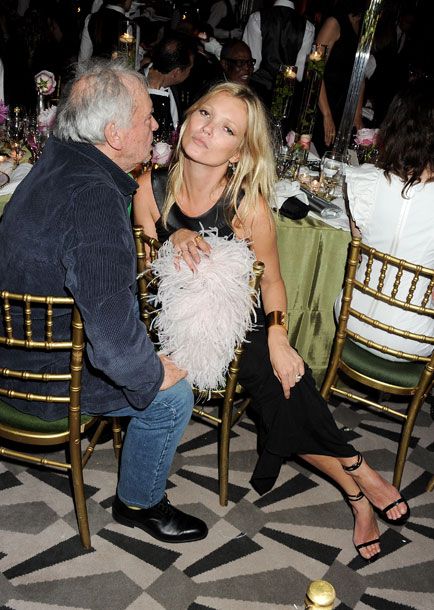 "If it weren't for this fabulous poufy feather thing and David Bailey straddling my chair, this dinner would be even more of a drag than it already is."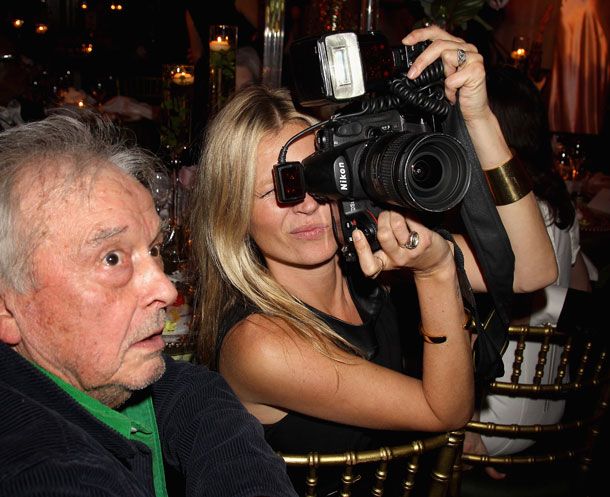 "Oh David, don't mind me borrowing your gazillion-dollar camera for a minute, right? I promise not to drop it. What, you don't think I know about F-stops and aperture? Haha, I don't! But just humor me, because otherwise I'll wither away out of boredom."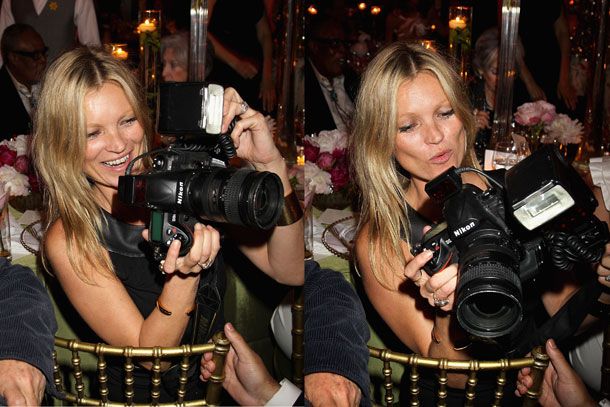 "Hm, what's this button — oh! Look! The picture! Wait, I'm quite good at this I think. Maybe I'll add 'photographer' to my resume, and get someone to put together a coffee-table book that I can put my name on. In fact, I'll get cracking on that right now."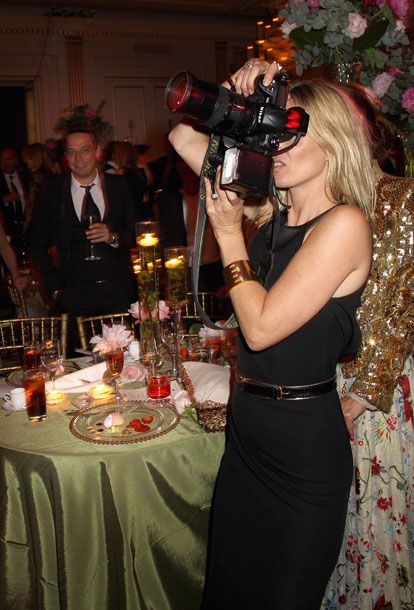 "Lady in the floral skirt and sequins, please stop trying to touch my arse. I know exactly what you're up to."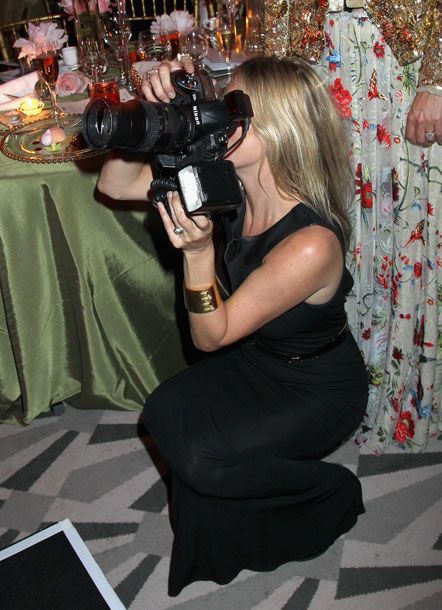 "Ha, the double-chin angle. Now they'll know how it feels."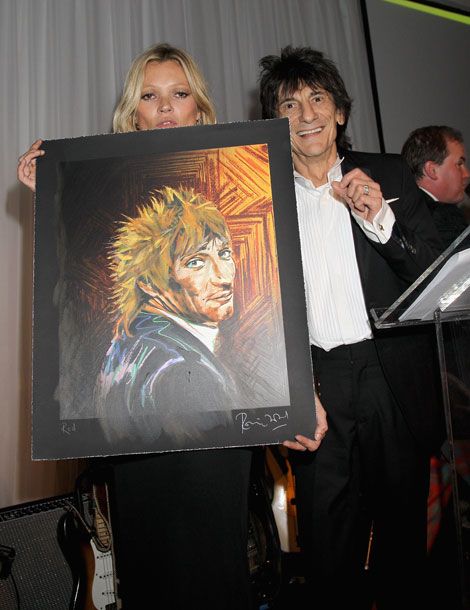 "Oh, that's right, I have to be on stage now. Blimey, what a weird portrait. I'm sure they'd much rather have one of me."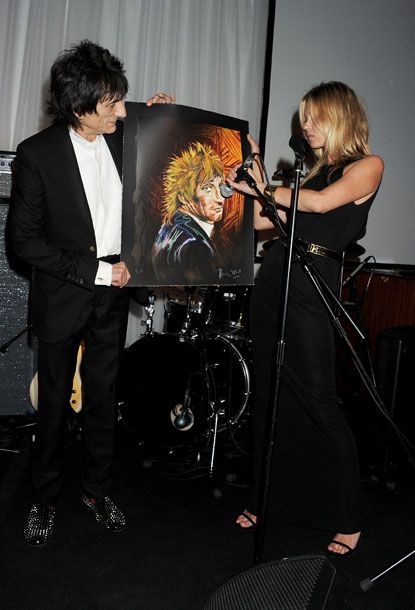 "Ronnie, let's have you say a few words about this fabulous portrait of yourself. Oh wait — wrong Ronnie! Yukyuk, just a joke about how lifelike this painting is, har har."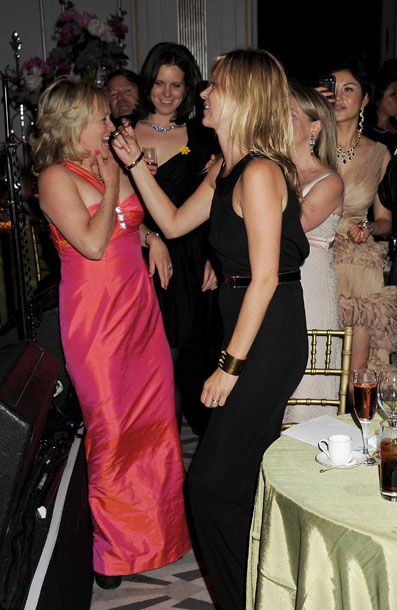 "Wait, things are wrapping up already?! I was just starting to enjoy myself. Maybe if I start dancing by myself then we can get things going again. Garcon! Music please!"