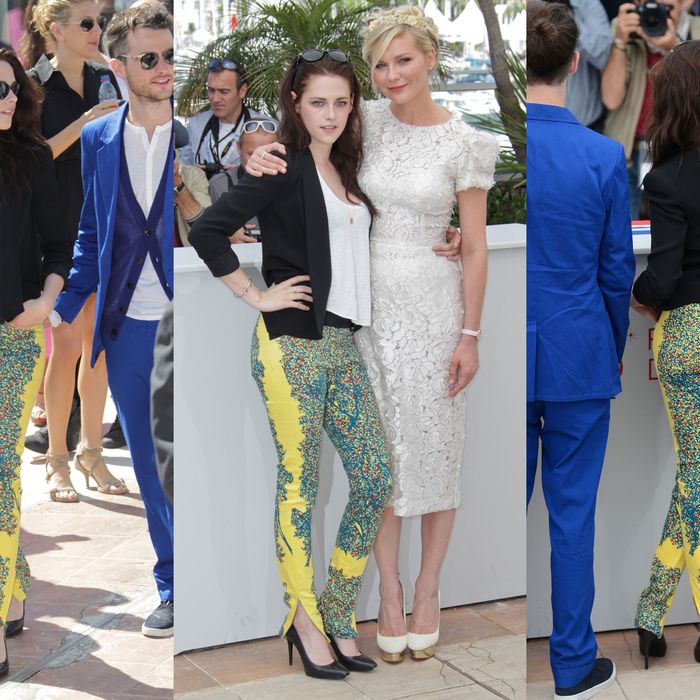 Kristen Stewart and the pants.
Photo: From left: Tony Barson/FilmMagic, Tony Barson/FilmMagic, Venturelli/WireImage
Nicolas Ghesquière tapped Kristen Stewart to be a Balenciaga face back in January, and she's been dutifully wearing the label on red carpets ever since. In March, she showed up to the Balenciaga show in Paris wearing some confusing pants, but they were merely an appetizer for the ones she wore to a photo call today for On the Road in Cannes. According to the barrage of PR notifications we've received, her outfit is composed of a tank top by Juicy Couture, a jacket by Rebecca Minkoff, and trousers by Nicolas Ghesquière for Balenciaga. (Oh, and Kirsten Dunst is wearing Dolce & Gabbana.) Anyway, Stewart sort of looks like she spilled a bowl of potpourri in her lap, but she gets points for effort, no?