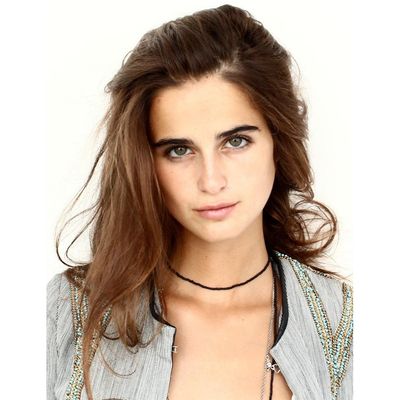 Photo: Courtesy of MC2 Models
In V magazine's spring 2012 issue, famed photo duo Inez and Vinoodh proclaimed 19-year-old Loulou (full name: Loulou Robert, but this one is going at it Madonna–style) their latest muse. Now, why should you care? Well, the last time the Dutch pair put a girl on exclusive was Eniko Mihalik back in 2008, and we all know what happened to her career shortly thereafter. The 19-year-old is now poised for a major breakthrough, recently posing in front of Inez and Vinoodh's lens for a series of beautiful nude portraits. And she's also been photographed for a major, yet-to-be-revealed fall campaign that's typically reserved for only the most established faces. We recently rang the soft-spoken Loulou, who's getting some much-needed R&R in Paris, to chat about her upbringing, whether she's read any good books lately, and her love for the greatest city in the world: New York. 
[Warning: Slideshow NSFW]
Tell me a bit about your childhood.
I was a very strange child, you know? I didn't have a lot of friends, [so] my parents worried about me because I [would be] alone in my room with my dolls. My family life was happy, so I don't know why I was like that. I don't know … I was just different. Maybe because my name is Loulou and all my classmates would mock [my name]. I practiced a lot of judo, doing many competitions. I have a younger, 7-year-old brother, and an older sister who's 24-years-old. My father was a political writer and my mother, a housewife.
How were you discovered?
When I turned 18, I moved to Paris for university. It was good [for me], but I was totally lost in my student life. So, last April, my boyfriend pushed me to model, so my career began like that. But before that, I was a normal girl living a very simple life.
Prior to starting your career, what were your thoughts on modeling?
[I didn't] have many good ideas about modeling. I had a lot of prejudices against it, but I heard my agency [WM Model Management in Paris] was safe, and the agency is now like a family to me. But, sometimes, it's difficult to be a model because you have to be alone, and people are not always very nice with you. It depends. Nobody was nice with me before Inez and Vinoodh, people didn't care, but now, it's nice. Things are different.
Well, things must be different for you now, now that people identify you with Inez and Vinoodh. How did your working relationship begin with them?
Six months ago, my agent called me and said, "Inez and Vinoodh want to meet you, and they really liked your photo in Treats! magazine." I didn't know who Inez and Vinoodh were, but everybody would tell me, "Whoa, it's amazing!" [And so], I went to New York and met with them. I was a little stressed, but very quiet [when I met with them].
Stressed?
I think because [I] didn't realize who they were. But, when I met with [them], it was a very good event. It was a very simple meeting. They asked me about my interests and my life. After one week, Inez took some pictures of me. We have a good feeling together.
I can see that in your recent nude series with them. Does your height ever worry you because you're shorter than the average model?
Yeah, I'm short. [Laughs.] It's okay, you can say that. I'm very lucky to have met Inez and Vinoodh because I think my career would be very different today. I can't really do shows, but for photo shoots, it's okay. People always say, "You're too small," and on and on.
What's your diet like?
[I eat] everything. I'm not very picky with food. I'm lucky because I'm very petite. I love Thai and Korean food — spicy foods. I'm not an amazing cook, but I love to cook. I usually make pastas with herbs and vegetables. But not a lot of fish and meat [because] in France, it's very expensive to buy.
What about your exercise routine? Do you have to work hard to maintain your physique?
Not for me. I run sometimes, but not a lot. That's about it, I'm not a sporty woman. Not at all.
Read anything good lately?
Ah, yeah! I love reading books. I really love literature. I prefer reading books to practicing sports.
Do you consider yourself beautiful?
If I am beautiful? Not really. I know that people think I am beautiful, but for me, they're wrong. No, actually, I know I'm beautiful, but I don't think I'm beautiful.
If you had to pick: New York or Paris?
New York! I really love Paris, it's romantic, and it's a nice city, but New York was just so amazing when I was there for the first time. I went to many museums, which is a terrific thing. I prefer the energy in New York.
Good answer. What is your idea of happiness?
My idea of happiness? Whoa. I don't know. I don't have a good answer.
Outside of modeling, whats your idea of fun?
I love to watch people. I love to watch people at a coffee shop and study them and imagine their life and things like that. I really love to read books alone.
What about where you see yourself in ten years?
I would like to not be in France … maybe in New York? I would like to be a writer. I want to write books about people.
Model Profile: Loulou
Explore other rising stars (plus all the big names) in our extensive Model Manual, featuring runway pics, glamorous editorials, model bios, career timelines, and more.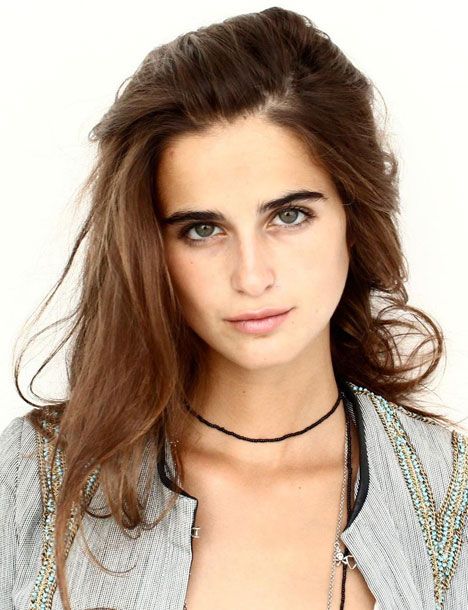 Head shot.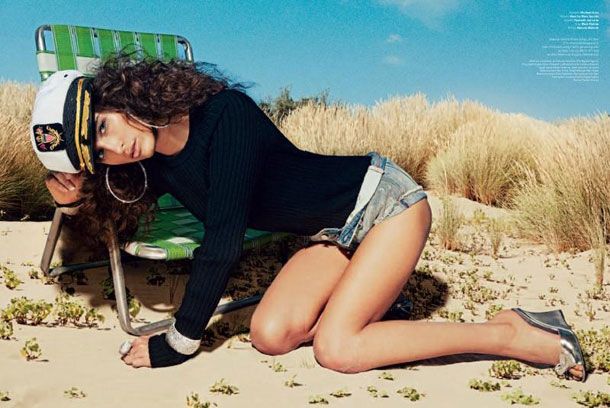 Shot by Inez and Vinoodh for V magazine.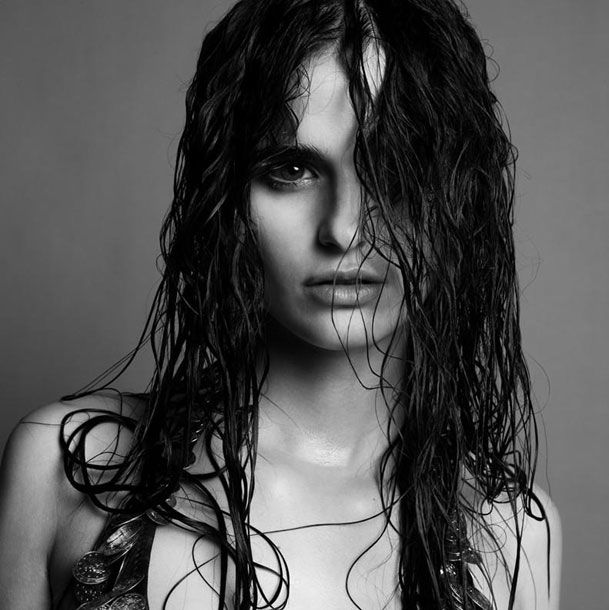 Portrait, shot by Inez and Vinoodh.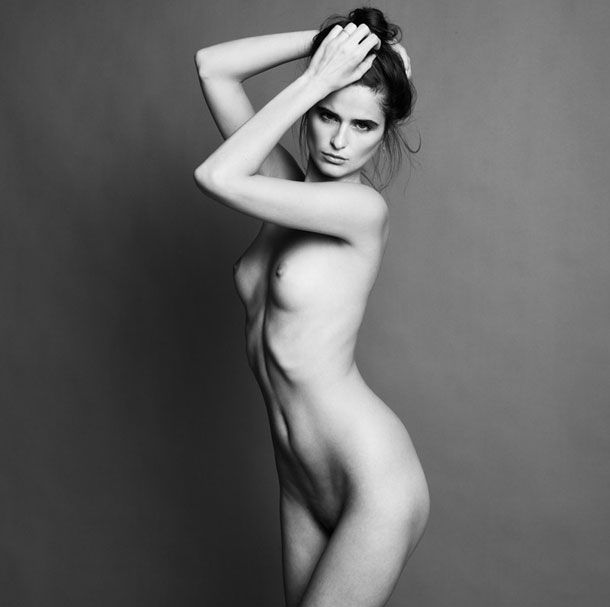 Portrait, shot by Inez and Vinoodh.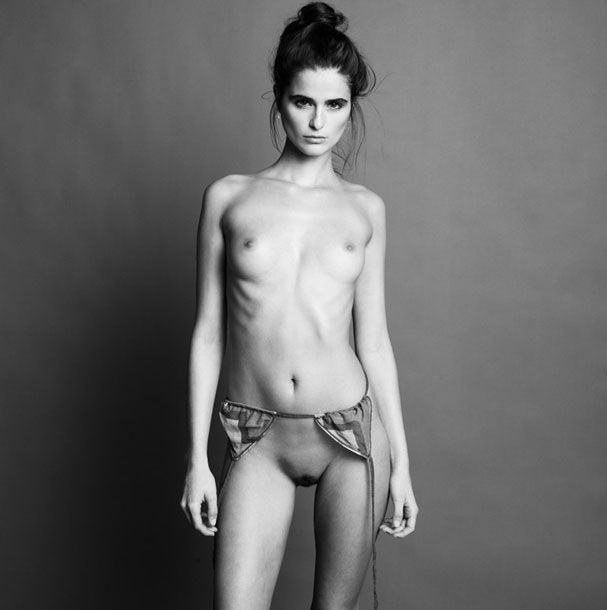 Portrait, shot by Inez and Vinoodh.