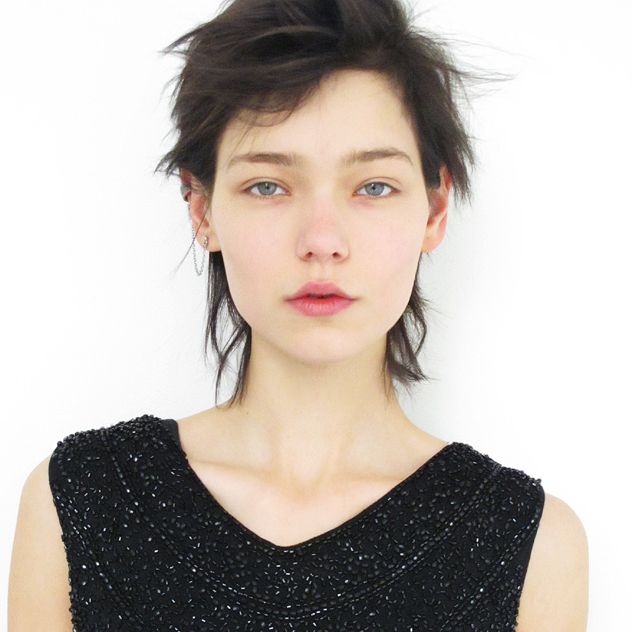 Kolfinna Kristofersdottir sounds like she's getting used to the Girl With the Dragon Tattoo comparisons. The 19-year-old Icelandic model recently left the land of Björk — "some people say that I look like her, as well" — after signing with Eskimo Models and ultimately Next, walking in a total of eighteen shows for fall 2012 (not bad for her first season!), including a Marc Jacobs exclusive. We caught up with Kolfinna K. upon her return from Chanel cruise to chat about model apartments, the possibility of getting a facial tattoo, and whether the industry is what she expected it to be.
Tell me what it was like growing up in Iceland.
I'm from a small island down south, but I live in Reykjavik now. Growing up, it was very good. It's a really safe environment. People tend to not lock their doors because you know everybody there. If something happens, you know what happened … like, you know that person, and if somebody robs someone or something, you're bound to find out. It was a total culture shock coming [to New York]. There are no buildings like this in Iceland. It's mostly green and flat. Here, everywhere you go there's a building or a person.
How were you discovered?
I was first scouted by an agency there called Eskimo. I was working in a clothing store, living on my own, just like, having fun. This woman walked up to me and she was like, "You should come and get signed at my agency." I had just shaved my hair off. So, I [went in] and I ended up in London a month later. I think there's twelve, or eleven, Icelandic models total. I'm not sure, but we all know each other. Some of them are older and are kind of almost not modeling anymore, but others are still involved in fashion.
Do you live in a model apartment in New York?
Yes. It's very nice. I've made really good friends.
So, it's not the image that people have of crazy, out-of-control girls?
No, never. That is just bad television.
You just came back from the Chanel cruise show at Versailles. What was that like?
I loved the clothes — they were so extreme. I've never experienced a show that is like — everything is, like, super organized and no one lets the stress get to them. It didn't need to be stressful. I didn't see much of Versailles, not as much as I wanted to. I've always wanted to go there but I'll just do that later. But I was very happy to do that show because I've never done Chanel before. My agent called me, and was like, "Oh, yeah. You're confirmed. You're going to Paris." I was like, "Wooooo! Great!" I called my sister right away.
Who would you like to work with next?
Mert and Marcus. And, a designer that I'd like to work with — Balmain. [Laughs.] It's very rock and roll. I like that. So, I think that would be like what I'd really want to do, work with them.
What's considered beautiful for a woman in Iceland?
There are so many different types of people in Iceland and it's like, one group has bleached hair and blue eyes and high cheekbones, and all of the newest clothes and stuff — that's one type. But then [there's another group], like, very unique looking, able to experiment with your look, shave your hair off, or get a tattoo on your face or something. That's another type of beauty, I would say. I kind of have always done what I want to do with myself, even though it might not look good. I still have tried it.
Where does that come from? Does it come from music you're into or someplace else?
Yes. I just get really inspired, I guess. And that's also from people — I get really inspired by other people's looks and, like, get an idea of getting a tattoo or, like, coloring my hair or getting a piercing. So it's just, like, a random thing. I never want to be stuck in the same look. I think it's boring.

How does that work with your agency? Do you have to be careful about what you do?
I do, yes. I am careful with what I do. I kind of know where the limits are. I know I could get a tattoo but it has be like in a place where I could cover it, and I could get a piercing, but it can't be in my face.
Would you get a facial tattoo?
Oh, I would. When I stop modeling.
And for the time being, do you enjoy modeling?
I do. Things are interesting. It's not what I thought it would be. The way they show it on TV, that's exactly how I thought it would be because sometimes I'm really girly and I like to watch America's Next Top Model and Gossip Girl. And I saw on America's Next Top Model they're always fighting, and it looks like it's so tough, like at shoots that everybody's like mean to you. They really push the models so they always end up crying. And I thought it was going be like that, but it's so not. Everybody's so chill and I also didn't think I would make so many friends that are models because of that show. They can make it look like they're all bitches.
What would you be doing if you weren't modeling?
There are so many things. I want to do so many things in my life — it's scary sometimes. I wake up sometimes, and I want to be a chef and open up my own restaurant. That always sticks in my head. And then like another thing adds up, like I want to do a lot of charity work. I want to spend a lot of time on that. I'm trying to start now just doing charity work here but I'm finding it very difficult to get into a group. It's very strange. I wouldn't think it'd be difficult to help others. But, so I want to learn to be a chef, do charity work. I want to move to Sweden with my sister and her boyfriend, and I want to open up a vintage store with my sister. I could go on forever.
Explore other rising stars (plus all the big names) in our extensive Model Manual, featuring runway pics, glamorous editorials, model bios, career timelines, and more.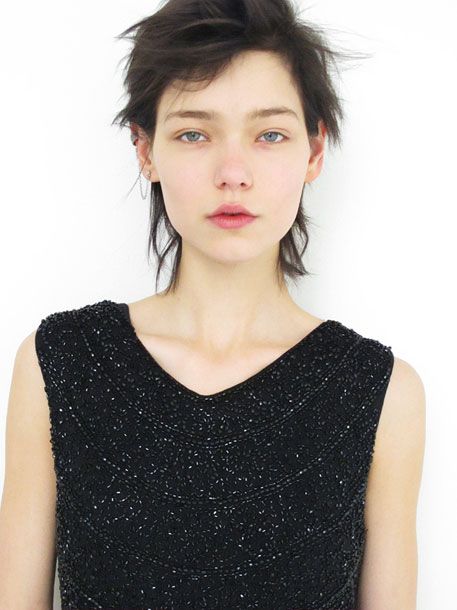 Head shot.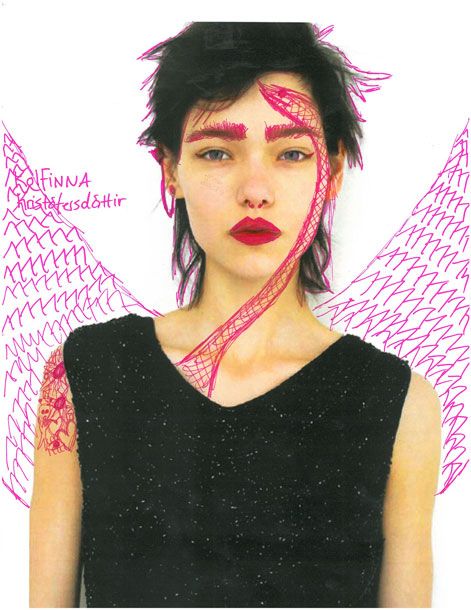 Head shot with artwork by Kolfinna K.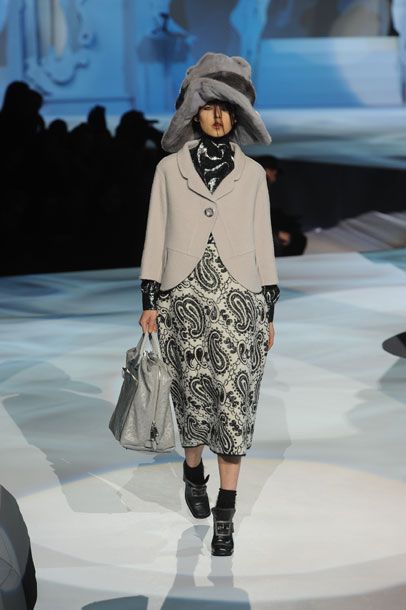 Walking the fall 2012 Marc Jacobs show in New York as an exclusive.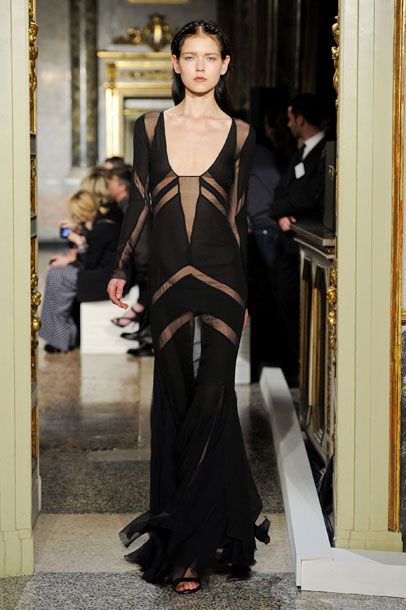 Walking the fall 2012 Emilio Pucci show in Milan.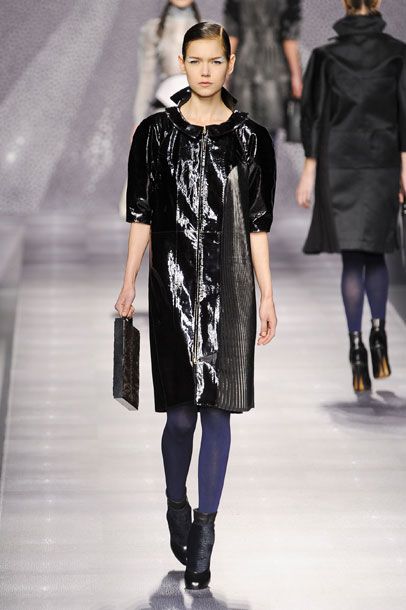 Walking the fall 2012 Fendi show in Milan.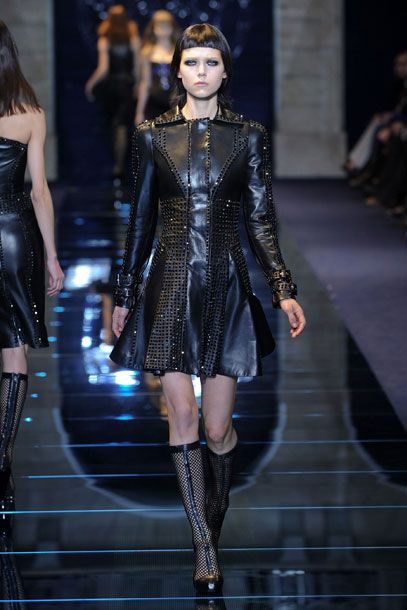 Walking the fall 2012 Versace show in Milan.