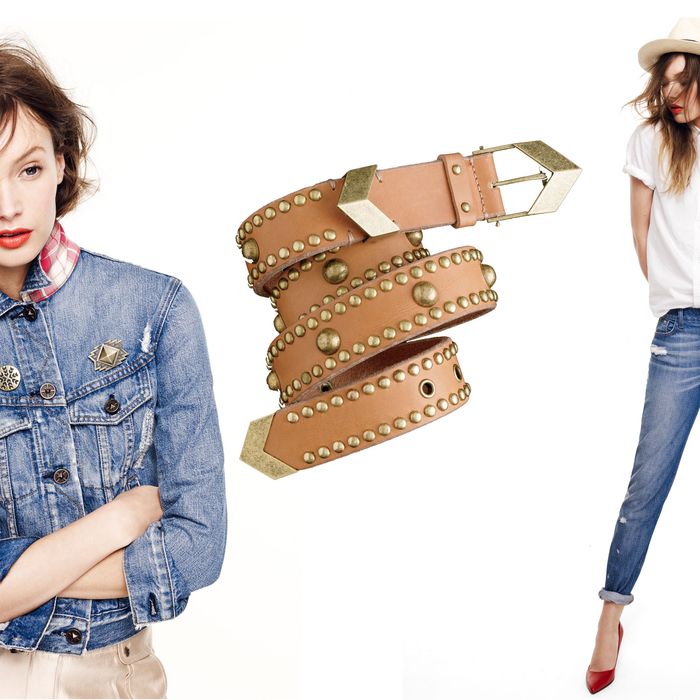 Pamela Love for J.Crew.
Photo: Courtesy of J. Crew
Pamela Love's capsule collection for J.Crew goes on sale today, marking the jeweler's first foray into clothing design. The collaboration is part of J.Crew's partnership with the 2011 CFDA/Vogue Fashion Fund Award recipients, which also include winner Joseph Altuzarra and Love's fellow runners-up, Creatures of the Wind's Shane Gabier and Chris Peters. Altuzarra for J.Crew came out last month, while Creatures of the Wind for J.Crew will come out on June 14. According to Jenna Lyons, all three designers were limited to select materials for their capsule collections (denim was evidently one of their options). Now available: Love's Lorimer skinny jean ($295), chevron belt ($135), and Lorimer jean jacket ($295), for sale online and in select J.Crew stores.