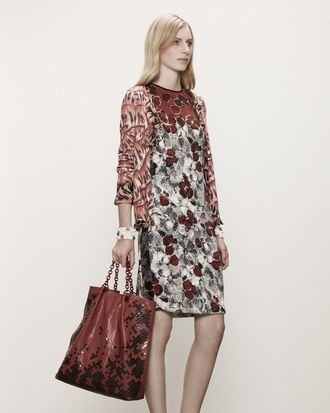 A resort 2013 look from Bottega Veneta.
Photo: Courtesy of Bottega Veneta
We're still a few weeks away from the deluge of resort collections, which usually hits at the beginning of June and then straggles along until July. But the first show of the season, Bottega Veneta, took place this week. Check out their new studded dresses, patent-leather woven bags, and strappy stilettos in our runway gallery.