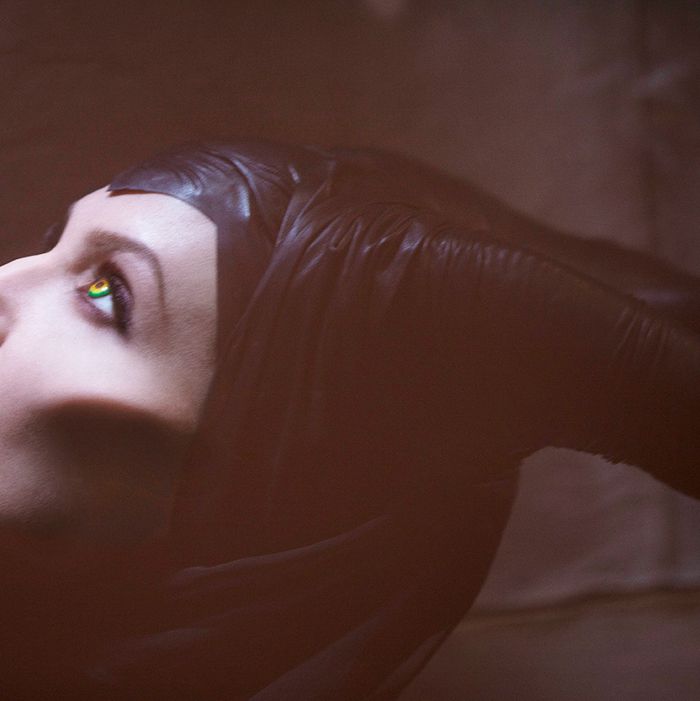 Where are Fauna and Flora when you need them?
Photo: Greg Williams/Disney Enterprises, Inc.
Anyone who watched Disney's Sleeping Beauty incessantly as a child knows that evil sorceress Maleficent has pointy cheekbones, a widow's peak, black horns, a pet raven, and a nightmare-inducing ability (literally) to turn creatures into stone with her scepter. Gauging from this photo of Angelina Jolie, who plays Maleficent in a forthcoming remake of the movie, one can deduce that she'll have at least the first three of these qualities. (Elle Fanning is confirmed as Princess Aurora, but no word on the fairy godmothers yet — who's excited for the pink-versus-blue dress scene?!) Anyway, don't Jolie's cheekbones look very Lady Gaga circa early 2011?