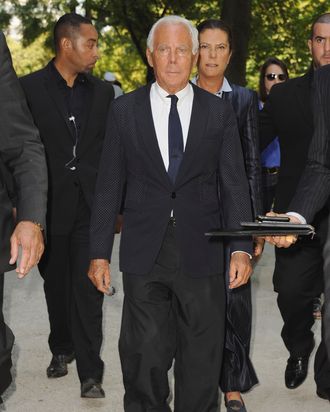 Giorgio Armani.
Photo: Francois Durand/Getty Images
Last month, the Italian press speculated that he'd hand over his fashion house to "a social and cultural foundation" when he retires, but an Armani spokeswoman told WWD that Giorgio has no firm plans in place:
She said the designer will not sell to private-equity funds interested in short-term returns, nor to private investors with no understanding of fashion, but he would consider selling to a big group if a great offer were presented.
Just how big of a group? What are you guys doing later?