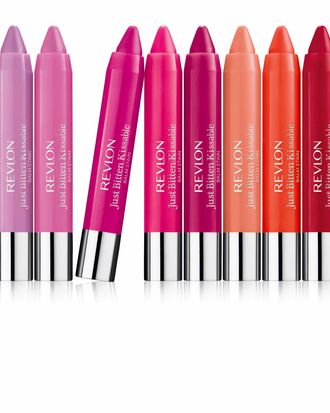 Revlon Just Bitten Kissable Balm Stain
Photo: Courtesy of Revlon
Most people have a love-hate relationship with lip stains — love the color's staying-power, hate the drying after-effect. Enter Revlon's latest lip addition: the Just Bitten Kissable Balm Stain.
• The balm part of the name means it actually does what it's supposed to do: hydrate lips. 
• It's retractable, so you won't have to go shopping for that elusive supersize sharpener.
Revlon Just Bitten Kissable Balm Stains, $8.99, drugstore retailers and online.