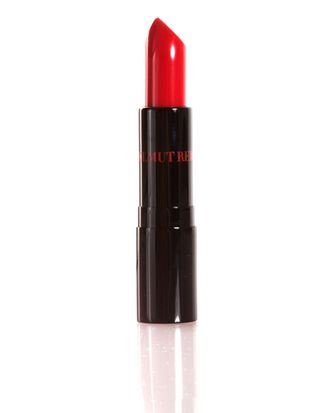 Helmut Red-Limited Edition Lipstick.
Helmut Newton is known for his striking and sexy photographs of some of the most beautiful women in the world. So when model Jenny Shimizu and House of Exposure founder Periel Aschenbrand decided to create a powerful red lipstick inspired by the famed photographer, they knew who to call: Poppy King, the "Lipstick Queen." Helmut Red is King's interpretation of a cool blue-red that should match anyone's skin color, and the black bullet is packaged in a box meant to look like a vintage roll of Kodak film. Supplies are limited and with a guerrilla ad campaign set to hit the streets of downtown New York by July 9, you should bust a move and buy one now.
Helmut Red Limited Edition Lipstick, $25, House of Exposure.