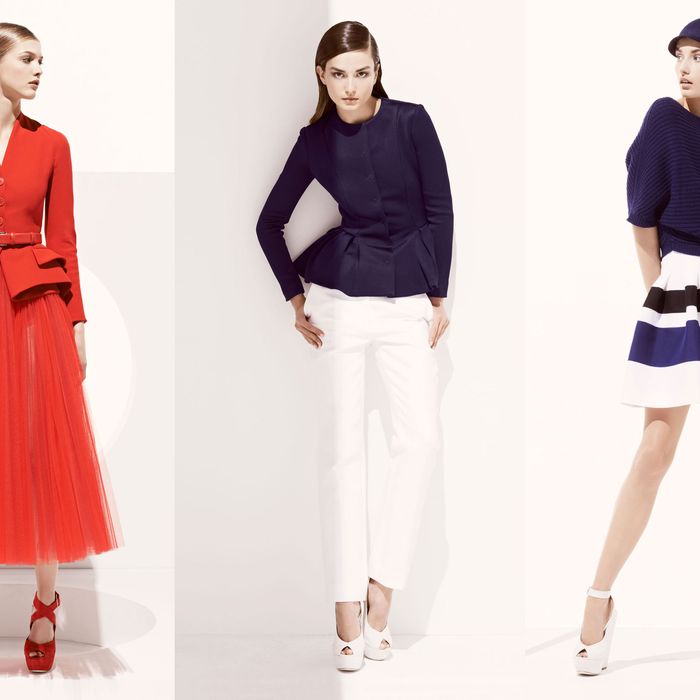 Looks from Dior's resort 2013 collection.
Photo: Courtesy of Dior
Dior's resort collection was shown by appointment in Paris yesterday, marking Bill Gaytten's final season before Raf Simons makes his big debut at July's couture shows. Although Dior has made no formal announcement about Gaytten's rumored departure from the label, British Vogue reports that he left on June 5 to concentrate on helming John Galliano, where he has also worked as creative director since Galliano himself was dismissed last year. 
Gaytten's resort collection was much like his fall one: full of airy, voluminous skirts, trim riding jackets, and tulle. He kept his emphasis on the waist with lots of belted dresses, corseted tops, and peplums. If we've learned anything about Gaytten over the past year, it's that his forte lies in pretty, wearable, sellable clothes — he may never be the imaginative iconoclast that John Galliano was, but he deftly safeguarded Dior's image at a time when a steady hand was needed. He'll do a fine job at Galliano's namesake label — and hopefully squeeze in a well-deserved vacation soon.