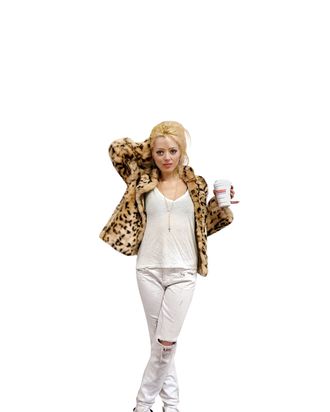 Cat Marnell.
Photo: Mint & Serf at the Broadway Chapter/Courtesy of Cat Marnell
Cat Marnell has a new job! She's working as a columnist for Vice, which we weren't allowed to include in our Q&A last week because it was supposed to be a secret until her first piece came out. Anyway, her inaugural column, titled "Amphetamine Logic: The Aftermath," went live today; it's mostly about being high, a trip to the bodega, what she smells like, and pills. She also mentions that her former boss (that would be Jane Pratt) isn't responding to her e-mails, but she's used to being cut off: "It's what anyone with any sense has to do to distance themselves emotionally from me."
Update: Cat has confirmed to us that she'll be contributing to Vice's website on a weekly basis.