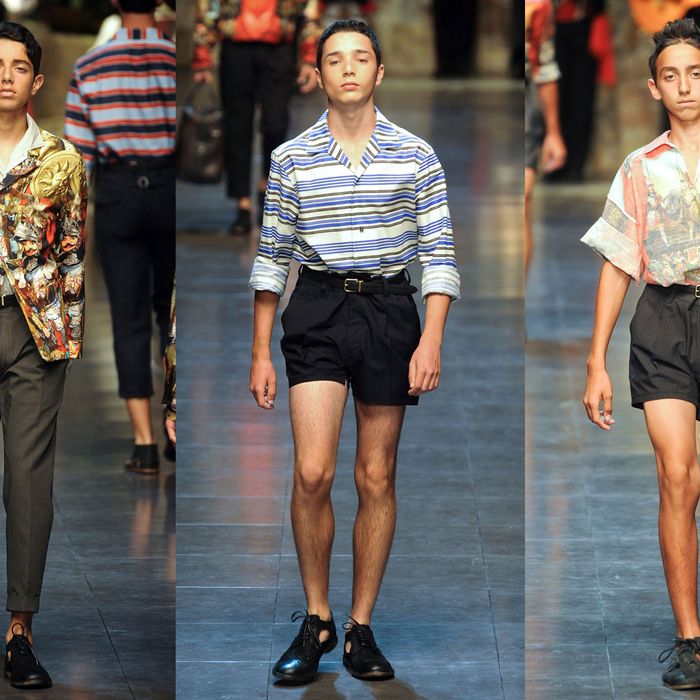 Dolce & Gabbana's Sicilian boys.
Photo: Imaxtree
For their Sicily-inspired spring 2013 collection, Domenico Dolce and Stefano Gabbana cast regular boys from small towns and villages on the island and mixed them in with just a few models. The dark-haired, olive-skinned kids look awkward and stiff in the runway photos, but the collection is that much more interesting because of it; the clothes look like they might genuinely be worn while shimmying up olive trees or rolling barrels of wine down some picturesque cobbled street. Meanwhile, a village band performed traditional Sicilian music during the show, according to Style.com's review. Hooray for real, hairy man-legs, accordions, and pomaded bouffants! Hopefully the guys at least got to keep those sandals.
See the Complete Dolce & Gabbana Spring 2013 Collection Here.