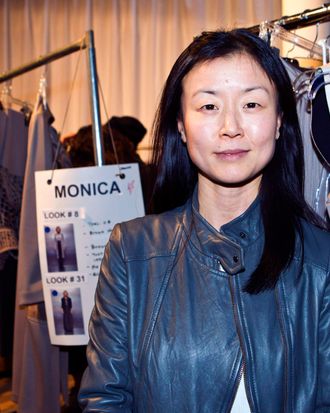 Doo-Ri Chung.
Photo: Skip Bolen/WireImage
Much like Simon Spurr's mysterious exit from his eponymous label in March, Chung is departing from the brand she founded in 2001, without explanation (yet). WWD has few details, other than a quote from the Tharanco Group, Doo.Ri's owner, who "wishes Chung well in all her future endeavors." Also:
Market sources said that, while a sale of the firm is a possibility, the trend is for firms to shift to a licensing model, one that could work for the Doo.Ri brand.
Chung just came off a pretty good year, partnering with Macy's Impulse ("I was really flattered and pretty shocked, honestly, since my customer is so different from theirs. I've never had the opportunity to do something with such wide appeal and distribution, so it's a huge deal for me," she told The Cut last October) and dressing Michelle Obama for a state dinner honoring South Korea.