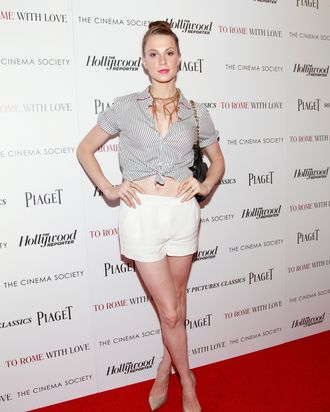 Elettra Wiedemann.
Photo: Charles Eshelman/FilmMagic
Elettra Wiedemann wore white shorts and a striped button-down shirt, which she tied into a knot, to a screening of To Rome With Love at the Paris Theater in NYC yesterday. She accessorized with an intricate gold necklace, nude pumps, and a black purse.
It was pretty darn hot outside last night, but do you think she should have dressed up a little more for the red carpet? Or are all bets off in this heat?