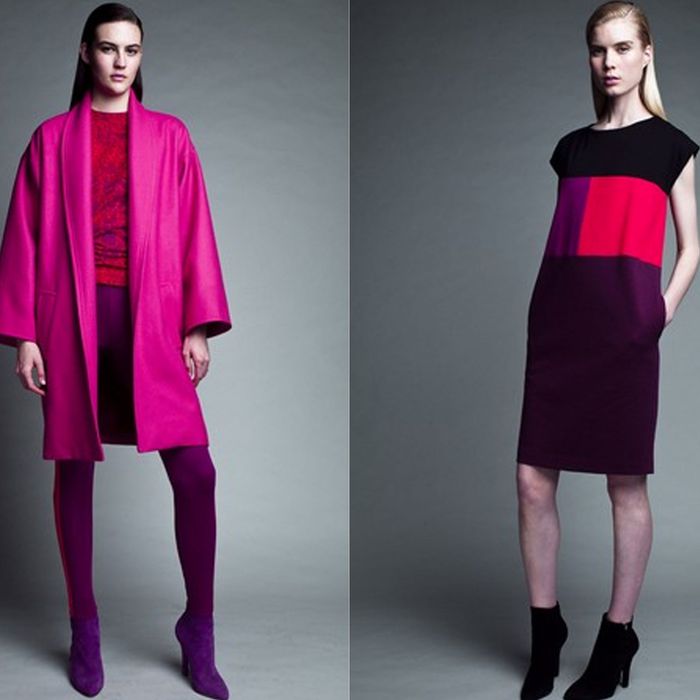 Two looks from Narciso Rodriguez's collection for Kohl's.
Photo: Narciso for Kohl's
As previously reported, Kohl's is teaming up with high-end designers for a series of collections called Design Nation, commencing with Narciso Rodriguez. Today, WWD released two looks from the forthcoming line, which comes out this November and will retail for $30 to $150.
So, what makes this new collaboration model different from, say, Target's old one? For starters, Kohl's designer partners won't just make any old thing they feel like: The retailer has added a new "inspiration" concept that involves flying the designer to a city of his or her choice, which then serves as inspiration for the collection. (Hence the "Design Nation" title, apparently.) According to WWD, Rodriguez picked Istanbul and schlepped over there for four days with the Kohl's design team earlier this year. The resulting collection consists of a lot of beet-colored knits that reflect the vibrantly colored rugs, graffiti, and tiles that the designer saw during his trip. The monthlong partnerships are brokered by licensing giant LF USA; Derek Lam is rumored to be onboard for spring, but Kohl's won't confirm this yet.