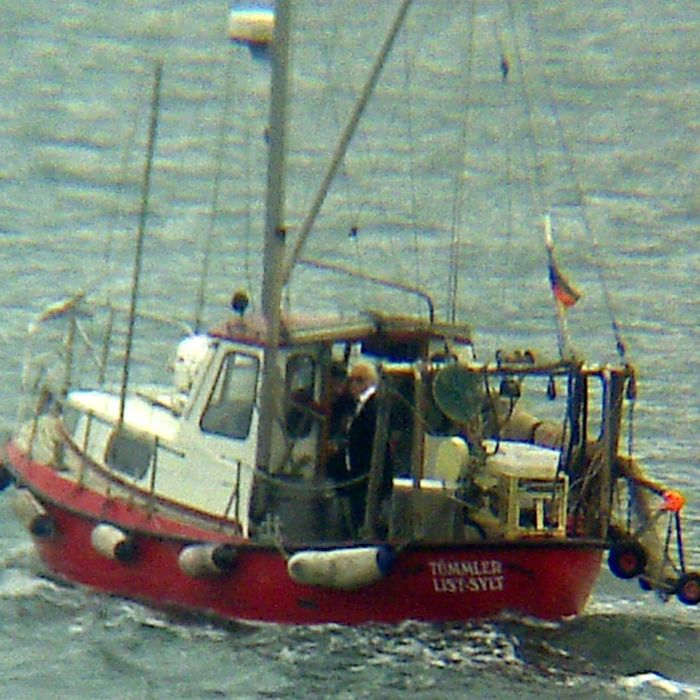 We wish.
Photo: Splash News
Photos surfaced today of what appeared to be Karl Lagerfeld, white collar and all, riding a dirty fishing trawler through the choppy waters of the Baltic Sea. But don't worry, the designer wasn't kidnapped and forced to touch slimy nets and dead anchovies; according to the Telegraph, this man is just an imposter.
The pictures, taken offshore of the Danish island Sylt, in fact show German comedian Jörg Knör dressed as Lagerfeld while filming a skit for German TV. 
You can check out more work by this fellow Knör here on YouTube.