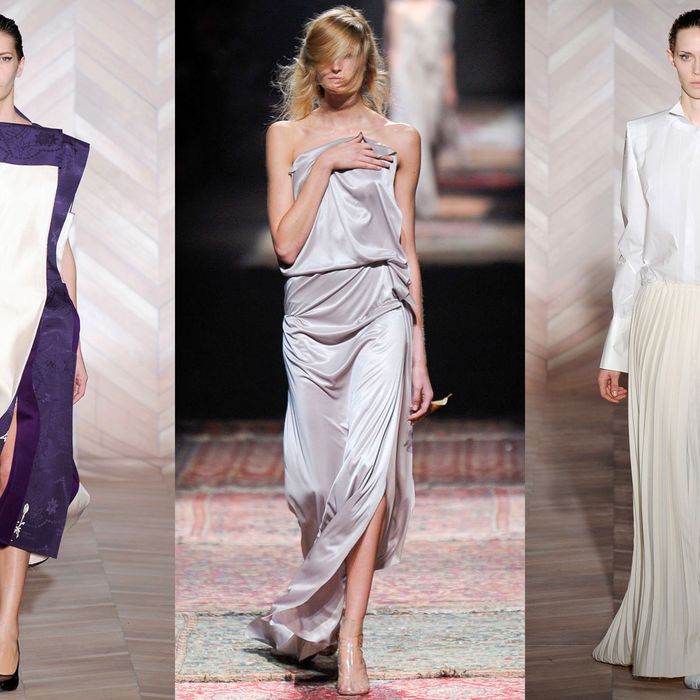 Looks from Maison Martin Margiela's fall and spring 2012 collections.
Photo: Imaxtree
H&M is rumored to be collaborating with Paris-based fashion house Maison Martin Margiela for a holiday collection, reports WWD. Famous for its avant-garde, deconstructed look — the spring 2012 show had one model walking down the runway holding a satin sheet around herself — Margiela has been designed by an in-house team since its Belgian founder left quietly sometime before 2009. The house is currently run by its majority stakeholder, Italian industrialist Renzo Rosso.
H&M refused to confirm the partnership, telling WWD that they "never comment on rumors." The retailer's previous holiday collaborators include Lanvin, Comme des Garçons, Stella McCartney, Jimmy Choo, and Karl Lagerfeld, so Margiela would obviously be in good company. One concern is how well Margiela's clothes would translate to an affordable mass-produced line; deconstructed designs can look amazing when they're well-made from high-quality fabrics, but when they're not, they can just look, well, shoddy.