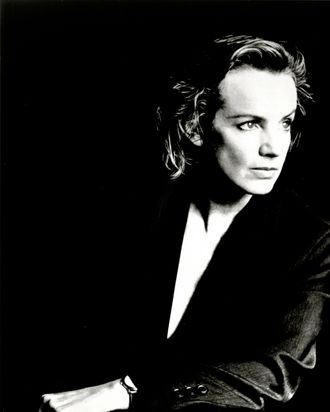 Jil Sander.
Photo: Courtesy of Jil Sander
Isn't it nice when a designer doesn't use words like "fresh" and "new" and "update" when talking about his or her latest collection? Jil Sander knows exactly what her label stands for, and it has nothing to do with blowing people out of the water with fancy sets, lavish parties, or convoluted statements about modernity. "Everything, in a way, I've already said,'" she tells the Times. Instead of talking, she just wants to make high-quality clothes that are actually worth the amount of money they cost:
"That is why it's so important to express this idea of the value in the design," she said. "We want to make essential clothes, clothes where you understand what the value is and why you pay more."
In other words, she's focusing on basics — clothes that will be bought and worn for years rather than items snatched up by a few editors and celebrities and then discarded after a season. Welcome back, Jil. The fashion world needs you.