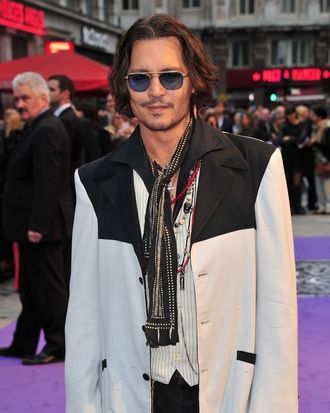 Actor Johnny Depp attends the"Dark Shadows" European film premiere at the Empire Leicester Square on May 9, 2012 in London, England.
Photo: Jon Furniss/WireImage
The designer told British Vogue, "His stylist went crazy for them when he saw our menswear in LA." (Yes, he does work with a stylist! And here we thought those vest chains were his own doing.) But, them? There's no hint of what them might be, so we hope it's the slim-fit trousers and nothing else.