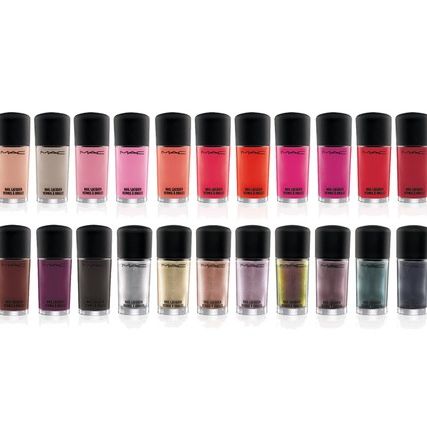 Look at all the pretty colors.
Photo: MAC Cosmetics
Hard to believe, but until now, M.A.C cosmetics only offered up to eight shades in its permanent nail polish collection (all the other ones you may have seen and loved were fleeting, limited editions). But starting in July, the company is putting out a whopping 30 here-to-stay shades — ranging from pearl, cream, and frost finishes — that will be available for $16 each at freestanding M.A.C stores and Nordstrom counters. Not only that, but expect an additional new 35 seasonal colors to come, for a total of 65 choices to make!