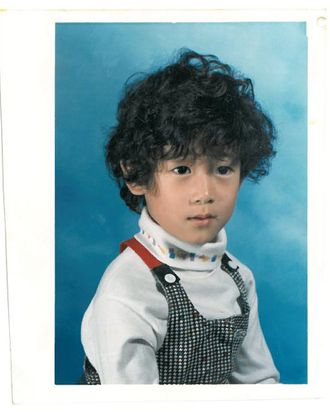 Seriously, her skin still looks this good.
Photo: Courtesy of Christina Han
You've perhaps noticed a new name on the blog this week: That would be Christina Han, who joins The Cut as our first-ever beauty editor. She'll be covering beauty stories for us going forward — the good, the bad, and the grisly — and is already hard at work furnishing her fellow staffers with much-needed cosmetic advice (and free lipsticks, shampoo, and sunscreen … lots of sunscreen). She comes to us from W, where she was an associate editor; before that, she worked at some magazine no one's ever heard of called Vogue. (Yes, we've pumped her for Anna stories, and no, we will not print them here.) Other things of note: Christina grew up in Baltimore, confirms that everything in The Wire is true, and, for mysterious reasons, eats at least one Polly-O string cheese every day. She won't let us call her Tina … yet. Welcome!