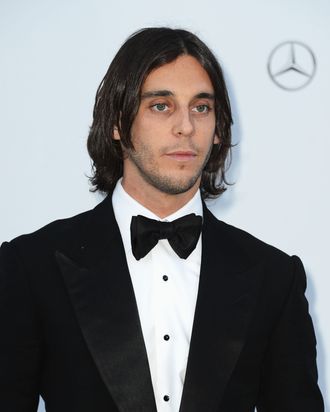 Vladimir Restoin Roitfeld.
Photo: Dave J Hogan/Getty Images
The threesome's lawyer, Robert Dembia, reportedly sent a letter to nightclub owner Adam Hock's attorneys reading: "I am writing to demand that each of you issue retractions of all of your false statements … on your letterhead, in writing." (He's referring to when Hock called them "international bar brawlers" and when his attorney, Joe Tacopina, mocked Casiraghi for going on disability after sustaining chin scratches.) Dembia adds, "My purpose is to deliver your retractions to the appropriate news outlets in an attempt to repair the damage you have done to the reputations of Mr. Roitfeld, Mr. Casiraghi and Mr. Marroquin." But he doesn't say anything about Stavros Niarchos, also present for the February fisticuffs, so we'll continue to make fun of him as needed.