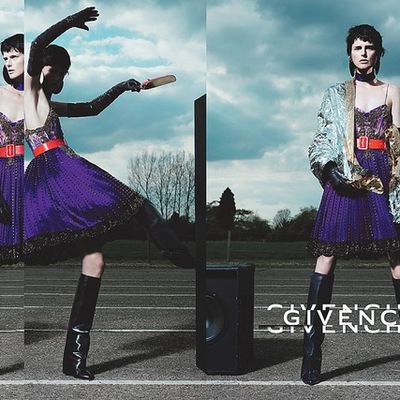 Givenchy's fall 2012 campaign.
Photo: Courtesy of Givenchy
Riccardo Tisci chose Stella Tennant to "convey the euphoric energy of a rave" for Givenchy's new campaign, according to WWD. It looks more like she's just dancing alone in a parking lot (a very nice, freshly paved parking lot, of course), but no matter. Carine Roitfeld styled the ads, which were shot by Mert Alas and Marcus Piggott and will also feature Joan Smalls, Stef van der Laan, Daniela Braga, Simone Nobili, Jarrod Scott, and Rodrigo Braga.