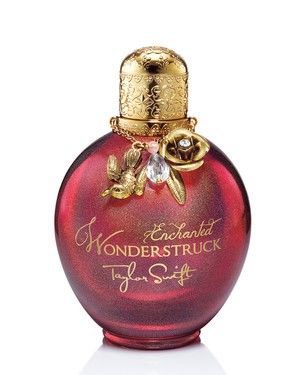 Taylor Swift is now a fragrance veteran with her second launch, Wonderstruck Enchanted, set to hit shelves this September. Unlike the sweet, fruity notes of Wonderstruck — her debut perfume that launched last year — Enchanted includes a deeper blend of florals, woods, and vanilla. In an e-mail Swift sent to WWD, she says:
Wonderstruck Enchanted is the next chapter in the story of my Wonderstruck fragrance. Wonderstruck is about that moment when you instantly feel a connection to someone, but then there's that feeling of being completely enamored — enchanted — when you know a little more about that someone and still feel that strong connection.
In other words, it's alluring but with top notes of wholesome.