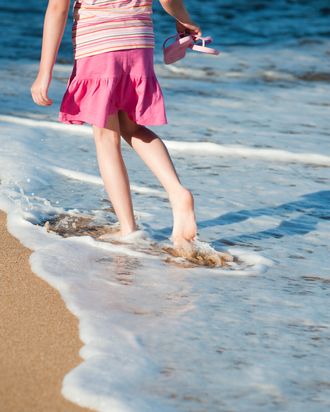 This 12-year-old is better groomed than you are.
Photo: iStockphoto
School's out for summer, and for some Manhattan youth, this means saying good-bye to friends, packing up trunks for sleep-away camp — and getting a full-body wax. That's right, tweens are apparently feeling burdened by their body fuzz, to the point that their parents are enlisting professional help. From the Times:
"It's about grooming and cleanliness," said Elizabeth Harrison, an Upper West Side mother and a founder of a public relations firm, who took the older of two daughters, Charlotte, for a full leg and moderate bikini wax last year at age 12 before she left for camp in Maine. "Last summer, she started to sort of say, 'I've got a lot of hair on my legs.' It seemed like a natural and smart thing to do so she wouldn't have to worry."
They're just kids, you know? And kids shouldn't have a care in the world!