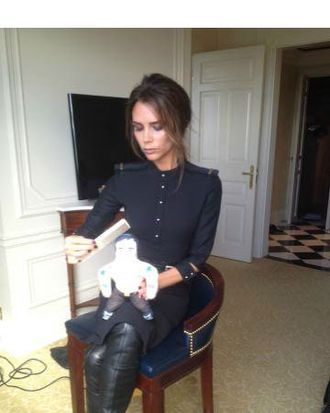 Victoria and Muscle Man Marc.
Photo: Twitter.com/Victoria Beckham
The designer tweeted a photo of herself with her new Muscle Man Marc doll yesterday, writing, "Getting ready for a night out with my date ‪#musclemanmarc‬." She's even grooming him with a comb. One can only imagine what David must have to go through before outings.