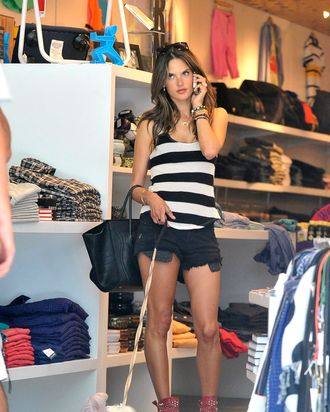 Alessandra Ambrosio.
Photo: Oliver S Wolf / Splash News
Alessandra Ambrosio was spotted out in West Hollywood yesterday wearing a black-and-white striped tank top and cutoff shorts. She accessorized with a Celine bag, red bedazzled boots, an armful of bracelets, and her dog, whose pink dye job seems to be in need of a touch-up.
This is a look that very few people (and dogs) could pull off, but does Alessandra? Or is this an outfit that no one should try?