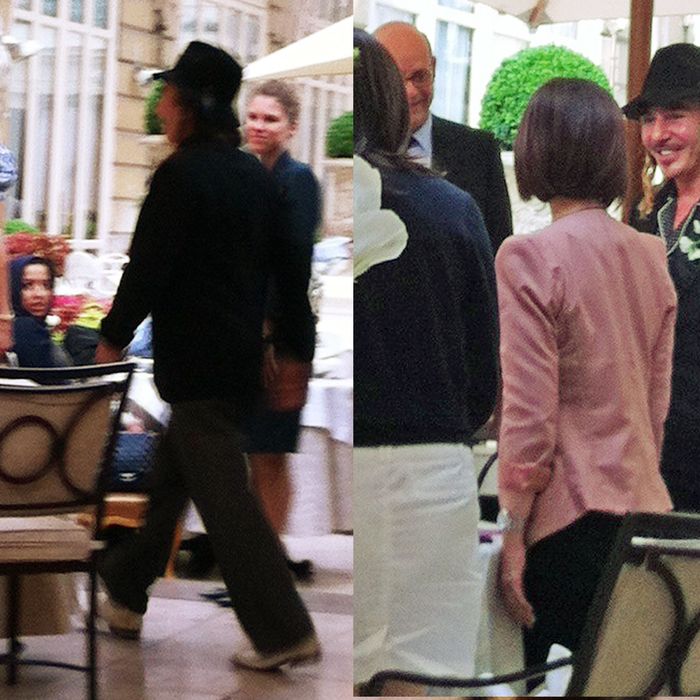 Say fromage!
Photo: Albert Pang
Instagram user albertkcpang (a.k.a. Albert Pang of Singapore) was at the hotel's restaurant, L'Espadon, on Monday evening, when he first noticed a gentleman that he's "100% positive … was Galliano." Pang told The Cut in an e-mail:
[He] arrived alone and took a seat outdoor[s] where I was, and ordered a drink (not sure what drink, [I] couldn't see it [be]cause I was two tables away). The picture with a few people was someone from the table who knew Galliano, and they said hi. Then about 10 or 15 minutes later Anna Wintour came and she seemed very excited, with hurried steps to Galliano. If I remember correctly, they hugged. But I couldn't hear a thing. Then they moved indoors for dinner.
Wonder what they talked about! Definitely not the Dior Couture show, which walked several hours earlier.