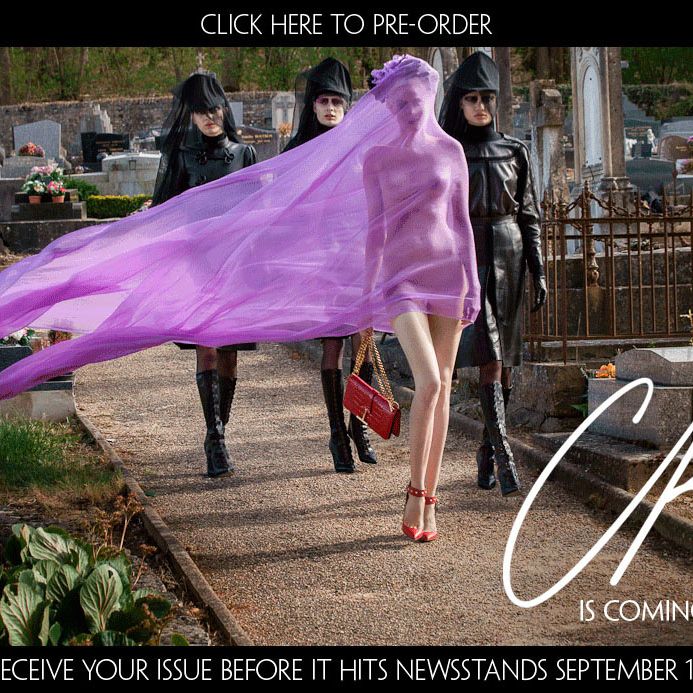 The latest from Carine.
Photo: Courtesy of CR
Dribs and drabs of Carine Roitfeld's new magazine, CR Fashion Book, have been fed to the press over the past few months, including a behind-the-scenes video and several detail shots aired on the publication's website. Today, Roitfeld released the first full image from the debut issue, which features model Juliet Ingleby walking through a graveyard with a sheer purple shroud over her head. Like everything else we've seen from the magazine so far, it's shot by Sebastian Faena and styled by Roitfeld herself. In other news, Roitfeld made a GIF version, which shows the shroud fluttering in the wind! The future has arrived.
But perhaps most exciting of all: WWD confirms that Roitfeld will host a party to celebrate her new publication — which drops September 13 — sometime during New York Fashion Week. And as we all know, Carine never does her fashion parties by halves.