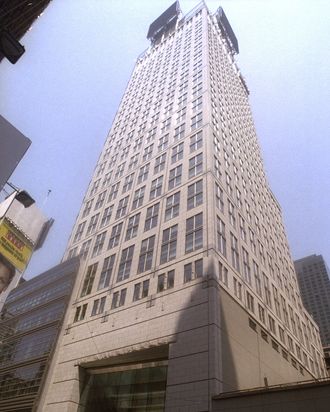 Conde Nast, the web is calling.
Photo: New York Daily News Archive/1999/Daily News, L.P. (New York)
Condé Nast is braving a new frontier: the web! According to WWD, they've started a new push to integrate their publications' print and digital versions more seamlessly. This coup will not be bloodless, however — several people have reportedly been let go to make way for the future, including Thomas Hartman, the senior vice-president of corporate sales. In his place, a new team of people have been hired to handle a more web-friendly corporate sales model, including Josh Stinchcomb (who will be the vice-president of corporate partnerships), Daniella Wells (the vice-president of insights and brand strategy), and Judy Safir (the vice-president of finance). Perhaps under this new leadership — and the money that it'll presumably bring in — Condé's publications will be able to spruce up some of their clunkier sites. In other news, today a publicist asked our photo editor how long a specific image would be running in our "digital magazine." So, baby steps.