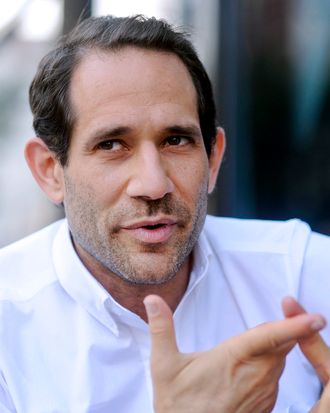 One schmatta, two schmatta.
Photo: Bloomberg/2010 Bloomberg
Last week, the Post reported that Charney and American Apparel might be in the running to design the uniforms for Russia's 2014 team. But both the Russian Olympic Committee and the country's official outfitter Bosco told WWD they didn't know what Charney was talking about (though Charney insisted he was in touch with "an organization that is connected to the government"). Today, WWD writes that Charney double-checked his inbox and he was actually corresponding with someone about "Russia-themed consumer merchandise." He said, "I'm not as well educated on these Olympic matters as I should be. I'm in the schmatta business." Anyway, there's always 2018.