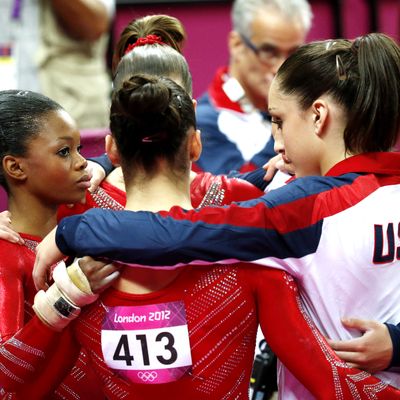 US gymnast Alexandra Raisman (C) and teammates react during the women's team final of the artistic gymnastics event of the London Olympic Games on July 31, 2012 at the 02 North Greenwich Arena in London.
Photo: THOMAS COEX/AFP/Getty Images
There is much to admire and appreciate about the women's Olympic gymnastics so far this year. Artistry, athleticism, impressive feats of communal tear-shedding, you name it. But one feature has stood out so far in this Olympiad, more present now than ever before: the messy half-bun. Once upon a time, gymnasts' hair rivaled ballerinas' updos for tightness and precision, locked into place with a thousand snappy clips. No more, though! Gymnasts today are sporting loosely looped knots. Journey with us through some of the standouts.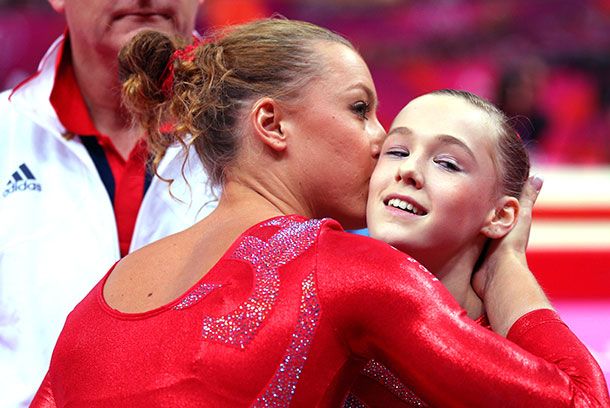 Great Britain's Jennifer Pinches (left)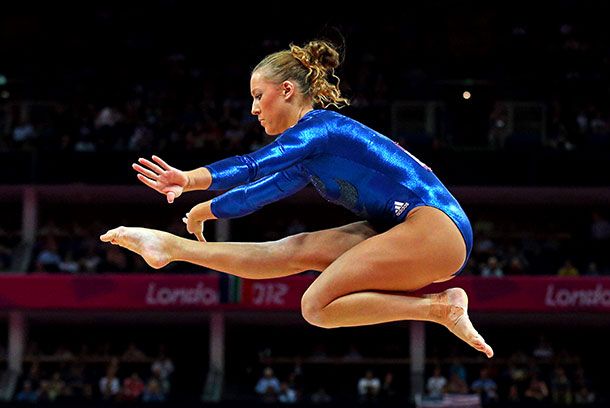 Great Britan's Imogen Cairns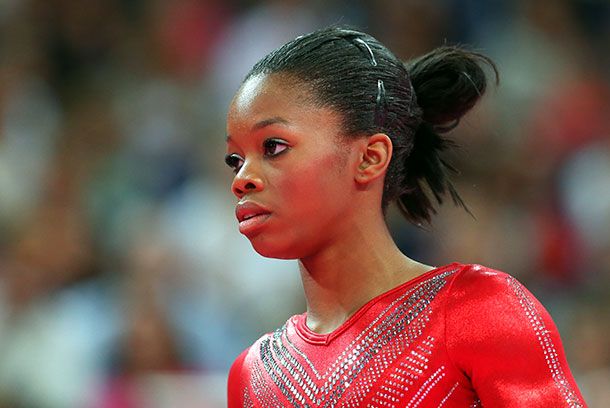 America's own Gabby Douglas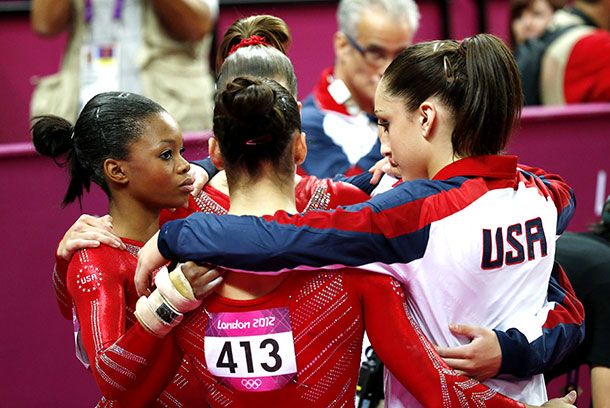 Douglas, with teammates Aly Raisman (in a traditional bun) and Jordyn Wieber (ponytail)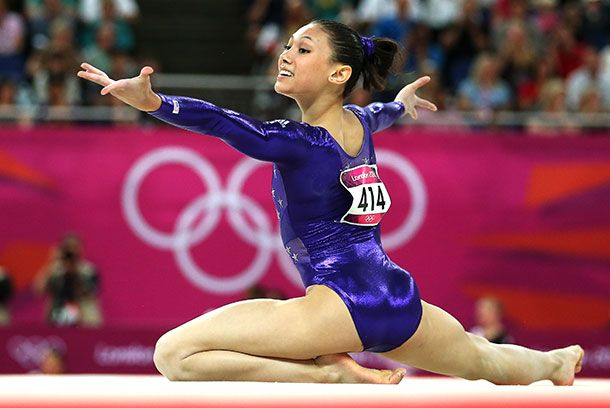 The United States's Kyla Ross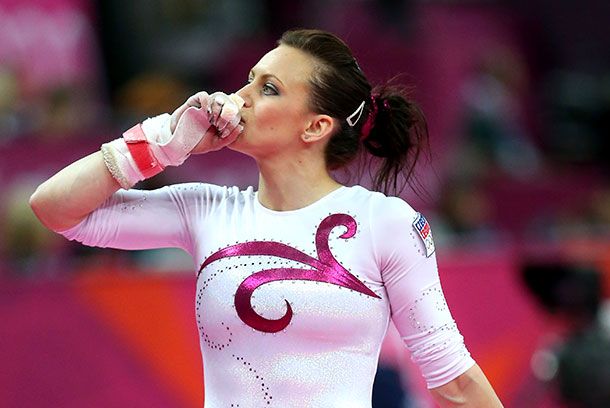 The Czech Republic's Kristyna Palesova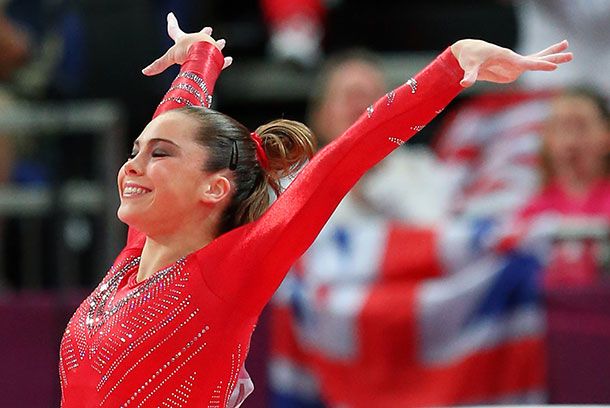 Team USA's McKayla Maroney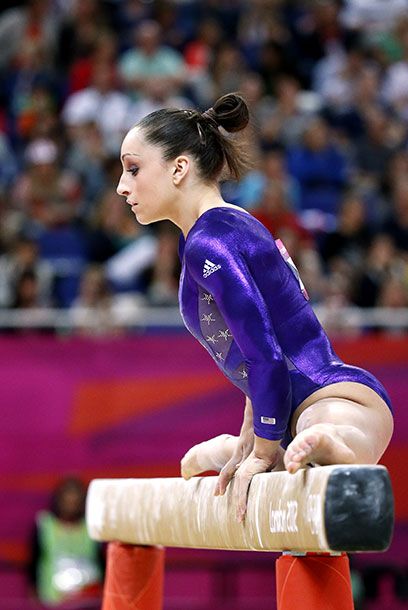 Team USA's Jordyn Wieber
Wieber wore the slopknot on Sunday but switched to a ponytail for the team finals.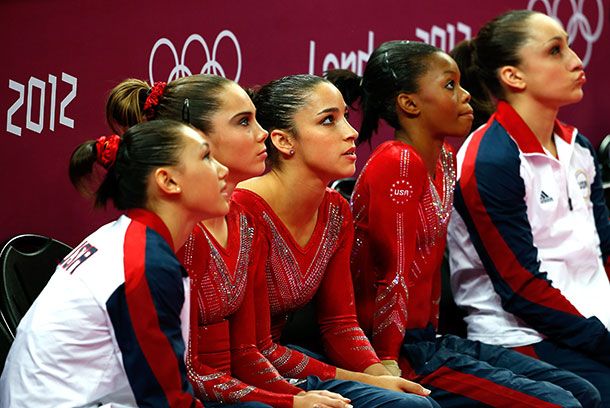 USA! USA!
Three out of five members of Team USA sported loopy buns yesterday.