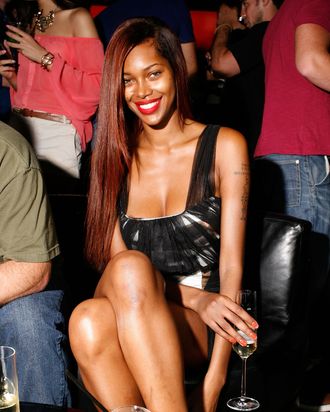 Jessica White attends the Jared Evan "The Fourth Chapter" Listening Party at The Double Seven on July 2, 2012 in New York City.
Photo: Andy Kropa/Getty Images
The Post writes, "Who knew Jessica White could sing?" (we did!), adding her Ryan Leslie–produced debut will likely drop during New York Fashion Week this fall. Note to designers: Put in a call to her now so you can set your shows to her "soulful pop" songs.