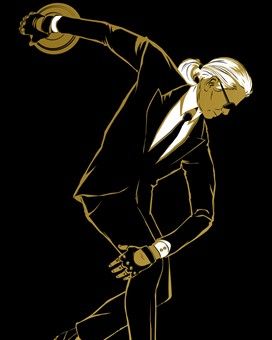 Lagerfeld, Olympian.
Photo: Karl Lagerfeld
British Vogue got a first look at the offerings, to be sold at Selfridges starting tomorrow for £95 to £325 ($148 to $505). Their article is also accompanied by a drawing of Karl preparing to throw a discus while practicing perfect stance, as he obviously would.