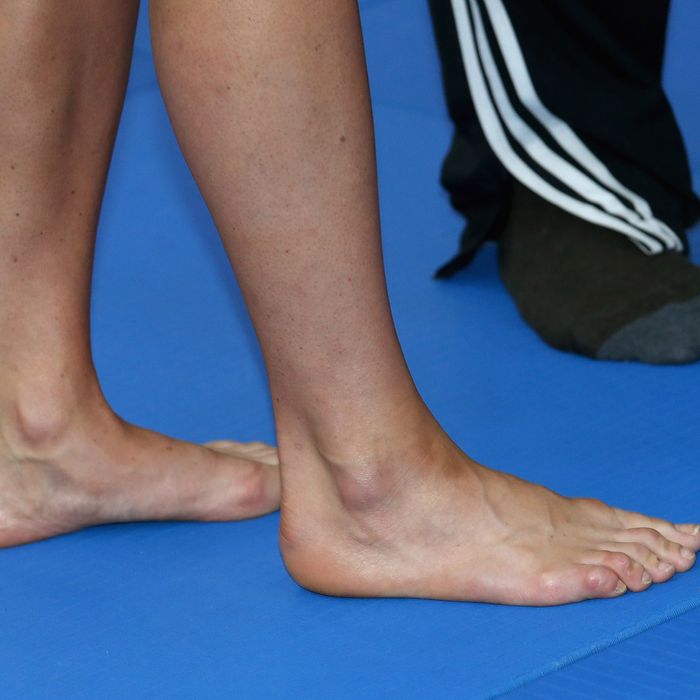 Kate Middleton's feet.
Photo: Chris Jackson/AFP/Getty Images
Yesterday, Kate Middleton visited Bacon's College in London to kick off the Royal Foundation's new Coach Core program. Her agenda apparently included observing a judo match, which in turn called for her to remove her shoes. The wire photographer in attendance, the AFP's Chris Jackson, astutely realized that this was the first time the duchess has appeared barefoot in public and took this close-up shot of just her feet, for which we are very grateful. Aren't they impressively free of calluses, toe hair, dry skin, or even red marks from her shoes? And Jackson totally deserves a raise for this photo, or at least a generous bonus.